When you buy an automobile, your manufacturer recommends using a specific type of oil. It's because only the correct type of oil can protect your engine. However, you may find many oil brands on the market. Among them, Pennzoil and Valvoline are the most common oil brands.
You may need clarification on Pennzoil vs. Valvoline. And you also try to guess which is best for quality and value for money. Fortunately, you have come to the right place because here we will give a solution to this problem.
About Of Valvoline
In 1866 Dr. John Ellis founded Valvoline to discover the lubrication of crude oil properties. This discovery is most important for the steam engine development and internal combustion engines. This is the reason that makes Valvoline the first motor oil manufacturer.
Only Valvoline offers the first all-climate motor oil, meaning hot and cold ratings. In other words, this is the first engine oil suitable for winter and summer. Also, Valvoline manufactures its own base oil as well as additives.
Specifically, you can only find good reviews of these Valvoline brands. So it's more impressive, and most repair shops use this Valvoline.
About Of Pennzoil
Pennzoil is an ancient name because it was established and originated in Pennsylvania in 1889. Nevertheless, for the first twenty years as a part of Standard Oil, Pennzoil worked until 1911. After that, Pennzoil became independent and started branding its own products under its name.
Later Pennzoil founded the Pennzoil Company and merged with Zapata Petroleum and Statco Petroleum. Till 1998, manufacturers and users liked Pennzoil because it met all the expectations. Nonetheless, in 1998, it became independent and achieved Quaker State Oil.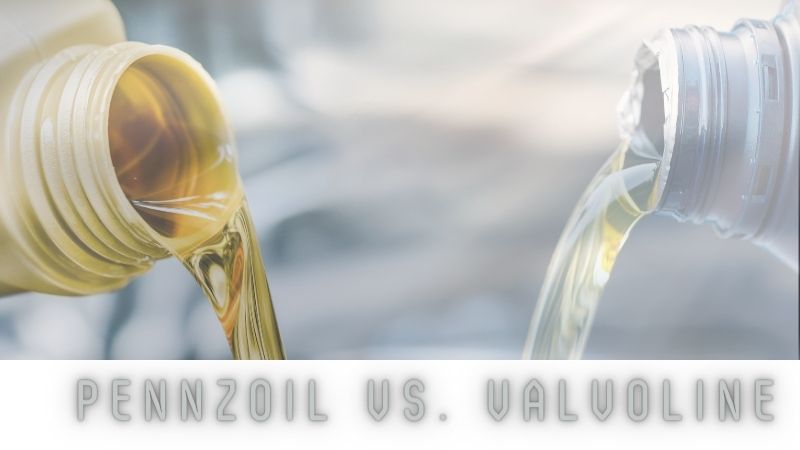 Pennzoil Vs. Valvoline Full Synthetic Oil Comparison
Valvoline and Pennzoil both oils can decrease friction in internal engine elements. They differ in weight, manufacturer, anti-wear performance, price, etc. So, let's discuss some comparison factors between them.
Manufacturer:
Though Pennzoil and Valvoline both oils come from the USA, different manufacturers make them. The owner of Pennzoil is a Shell oil company, and Valvoline is a product of Valvoline Inc.
Weight:
Valvoline oil comes with a weighing 29.9 pounds bottle, while Pennzoil oil comes with a weighing 11.9 pounds.
Temperature Protection:
Pennzoil motor oil provides better temperature protection than Valvoline oil. It's because it holds different viscosity at extreme temperatures. Pennzoil has a higher viscosity index than Valvoline, thus keeping its density better at high temperatures. Even Pennzoil has a lower power point so it can hold viscosity better at low temperatures.
Price:
Pennzoil oil is less expensive than Valvoline oil. A 5-quart of Pennzoil oil costs $23.97, while the same amount of Valvoline oil costs $34.99.
Viscosity:
The dynamic viscosity of Valvoline oil is lower than its competitor at both 40° and 100 °C. It indicates the lower performance at both these respective temperatures.
The Valvoline oil viscosity index is lower than its competitor. Its pour point is also higher than the other, indicating its lower performance even in cold conditions. On the other hand, Pennzoil's viscosity index is higher than Valvoline oil.
That means its viscosity is relatively less affected by temperature increase. It also performs very well in cold environments because of its relatively low pour point temperature.
Oil Change Frequency:
Accordingly, changing Valvoline oil after every 3000-4000 mile period is best. The engine oil has a lower TBN (Total Base Number) value than its competitors. It means you should change this engine oil more frequently.
In contrast, if you use Pennzoil oil, you should change it after an average mileage of 5k to 7.5k miles. If you want to know Valvoline vs. Pennzoil high mileage: which has the best high mileage efficiency, it's Pennzoil. The reason is that Pennzoil provides higher efficiency and higher mileage than Valvoline.
Catalytic Converter Performance:
Zinc and phosphorus are present in motor oil as anti-wear additives. As the engine oil burns, these compounds become ash, blocking the catalytic converter and inhibiting its performance.
Valvoline contains higher amounts of zinc and phosphorus for better anti-wear performance than its counterparts. Thus, its performance in terms of the catalytic converter is lower than Pennzoil.
You Can Read: Best 5 Catalytic Converter Oil For Cleaning
Pennzoil Vs Valvoline: Pros and Cons
Pennzoil Pros:
Prevents and lubricates the engine;
Fuel economy is improved;
Increases oil flow for faster cold starts
Extends the life of your pistons;
It can be reused and recycled.
Pennzoil Cons:
All vehicles can't use this oil
Valvoline Pros:
Protects from sludge and varnish buildup;
Protection in both hot and cold weather;
Turbocharged engines are used;
Suitable for most traditional and synthetic lubricants;
Improved fuel economy
Valvoline Cons:
Sometimes this oil fails to give longevity than others.
Gives the short time between shifts.
Pennzoil Vs. Valvoline: Which One Is Better?
Adequately, both have similar properties, but every user has a question about which is better. Both oils can reduce engine wear, but Pennzoil offers higher mileage than Valvoline per gallon. Therefore, the costs may be reduced if you drive your car a lot.
On the contrary, Valvoline can protect your engine excellently from sludge buildup than Pennzoil. Hence, if you use your car in cold climates or drive a highway with high speed, Valvoline can be the best choice. The final decision is that synthetic oils are best depending on your location and driving situation.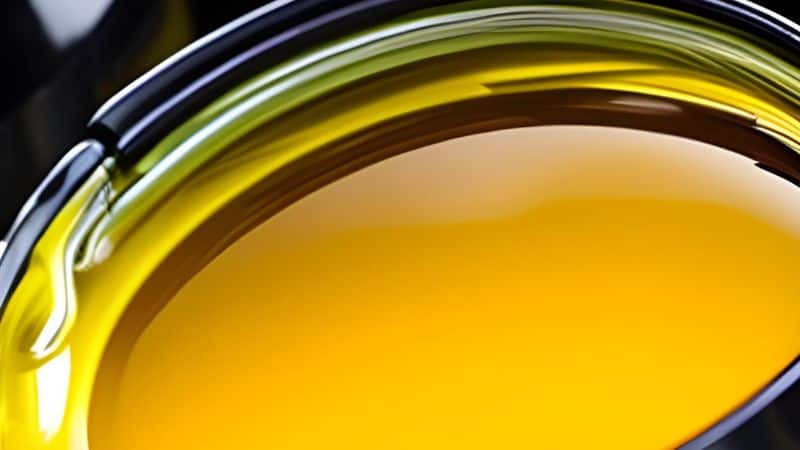 Valvoline Vs. Pennzoil Vs Quaker State:
If you think you will use synthetic oil, you can choose Valvoline. Valvoline oil is an excellent oil in the Quaker state. After using this Valvoline, you can get more significant benefits from this Valvoline than the Quaker State after using it.
Quaker can clean the deposit, while Valvoline provides a high level of performance. Valvoline is suitable for high-mileage engines. The premium seal conditioners can avoid any seepage of the machine.
On the other hand, Pennzoil and Quaker state the best oil formulation. Pennzoil is suitable for high-performance automobile engines. Similarly, Quaker State oil is best for machines that need a more extended oil change frequency. Due to lower ash production during oil burn-off, Quaker State provides superior catalytic converter performance.
Because of their high mileage, additive, oil viscosity, and extended lifespan, they perform optimally to support large engine operation. You can choose which motor oil fuel economy is best by researching the topic in depth.
Valvoline EP Vs Pennzoil Ultra Platinum:
Pennzoil Ultra Platinum is a fully synthetic motor oil with PurePlusTM Technology. And it's trusted for extreme engine performance. Plus, Pennzoil's full synthetic oil is created from natural gas, not crude. Its base oil is 99.5% free of engine-clogging impurities.
On the other hand, Valvoline Extended Protection also is full of synthetic motor oil. Moreover, it can maximize the longevity of your vehicle by delivering maximum protection. Most importantly, it protects your engine from four leading causes: wear, heat, friction, and deposition.
Additionally, it's formulated to work in the extreme conditions of today's engines. Mainly, it can prevent high temperatures ten times better than industry standards to decrease oil breakdown.
Queries
Can I switch from Pennzoil to Valvoline?
Switching from Pennzoil to Valveline is possible because both motor oil brands are high-capacity. In fact, the differences in performance are negligible.
But you should ensure your new Valvoline oil has the same viscosity rating. In particular, if your manufacturer recommends Pennzoil, you need to use it. Alternatively, if your automobile manufacturers recommend Valvoline, stick with it.
Pennzoil Platinum Or Valvoline Synpower?
You can get Pennzoil platinum in different viscosities /grades, which are available. The reason is that it comes to meet all industry and OEM specifications. Usually, you can use Pennzoil Platinum virtually for vehicles specified for available grades like 5w20 and 0w20.
Typically, Pennzoil uses PurePlus technology for its fully synthetic motor oils. With that, the technology converts natural gas into base oil. PurePlus is only the brand that uses "natural oil" for its motor oil production.
Get the best performance from your engine with Valvoline SynPower. Likewise, this oil provides extra engine protection by combating the three causes of engine stress: wear, heat, and deposition. A durable anti-wear additive is in the oil.
Final Word:
Both Pennzoil and Valvoline offer top-notch motor oils, which are good choices. Still, if we want to compare them, Valvoline has a more extended history. And this history makes it one of the best oil industries with 150 years.
After a discussion about Pennzoil vs. Valvoline: we got that Valvoline is superior to Pennzoil. Since some people like Penzoil but Valvoline is one of the best brands in the market, there will be a choice to satisfy you.
Read Also
Pennzoil Platinum vs. Castrol Edge
Kirkland Synthetic Oil Vs. Mobil 1: Which Brand Is Best In 2023