Pennzoil and Mobil 1 both produced different types of motor oils. They are well-known on the oil market because of their quality oils and the ingredients of the oil. So, which one is the best selection for you? Pennzoil vs. Mobil 1 comparison is ready to solve this question.
The main difference between these two oil is formulation. They used a different formulation to make the oil. They applied the ingredients that provided superior protection. But, you will also discover some different points about the protection of the oils.
To get a clear concept about these two oils, you have to review them properly and know the pros and cons and specifications. You don't need to search here and there to get this information because all information is included here.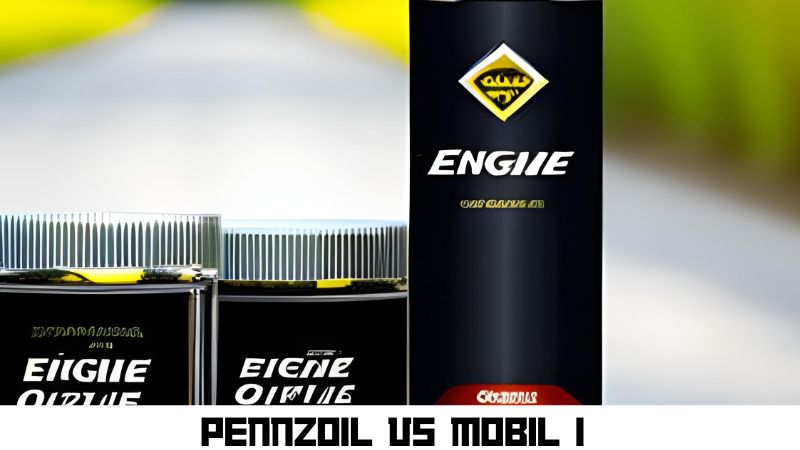 Who Is Pennzoil?
Pennzoil is an American brand that is currently owned by Shell plc. The former company of Pennzoil was established in 1913 in Pennsylvania. Shell owned this company in 2002.
The popular grade of this oil is SAE 5W-30. Moreover, 5W-20 is also a popular grade of Pennzoil on the oil market.
Pennzoil is a popular name in the oil industry. Their oil is composed of fully synthetic motor oils, which keep the vehicle engine smooth and perform longer.
The manufacturer of Pennzoil offers excellent protection and helps the engine to improve its performance. The oil is ready to protect the engine from rust, corrosion, and so on.
Overall, Pennzoil oil is more accessible, effective, and inexpensive to buy. Even this oil is ready to provide more economic advantages. In addition, the oil comes in gallons, and it is truly easy to put on the engine.
Who Is Mobil 1?
Mobil 1 engine oil was first time introduced in 1974. The oil is globally sold and marketed by ExxonMobil. They produce a variety of engine oils, oil filters, gear lubricants, transmission fluids, and so on.
Mobil 1 produced true synthetic oil, which is expensive to afford. The popular grade oils of Mobil 1 are 0W-20, 5W-20, 0W-40, and so on.
Mobil 1 is widely known as a pro racing oil worldwide. Like Pennzoil oil, Mobil 1 is also composed of synthetic oil that protects the engine from different things.
However, you will get up to 20000 miles with Mobil 1 oil without any doubts. The synthetic formulation allows the motor to run smoothly and get protection from tear and wear.
You will get maximum economic benefits from using Mobil 1. If you want to save fuel costs and make the engine lifespan longer, you can easily go for Mobil 1.
Pennzoil Vs Mobil 1
Now, you have a complete review and some advantages of these two oils. Undoubtedly, both of the oils are popular and best enough on the market. Though they provide the best performance, they have some core differences, which help you to compare these two oils.
Viscosity Grade
Viscosity means how thin or thick the oil runs in different weather conditions. Both of the oils have proper viscosity, and it is a little bit harder to compare by their viscosity. However, Mobil 1 offers better viscosity than Pennzoil.
Cost
Both of the oils offer premium oils and high-quality ingredients; that's why you need to spend some extra money to purchase the oil from these two oils.
But, if you have a tight budget to purchase the oil, you can go for Pennzoil. They offer some conventional oils which are cheap to purchase.
Durability
Mobil 1 allows users to run the vehicle for nearly 20000 miles or a year. So, you can use Mobil 1 oil without changing the oil for nearly 1 year. Pennzoil allows users to run the vehicle for nearly 5,000 miles without any trouble.
Performance
When we talk about the performance between these two oils, Mobil 1 is always the winner. Mobil 1 oils are synthetic and use advanced formulation, which reduces sludge. On the other hand, Pennzoil uses conventional formulation, which comes with the cheapest option.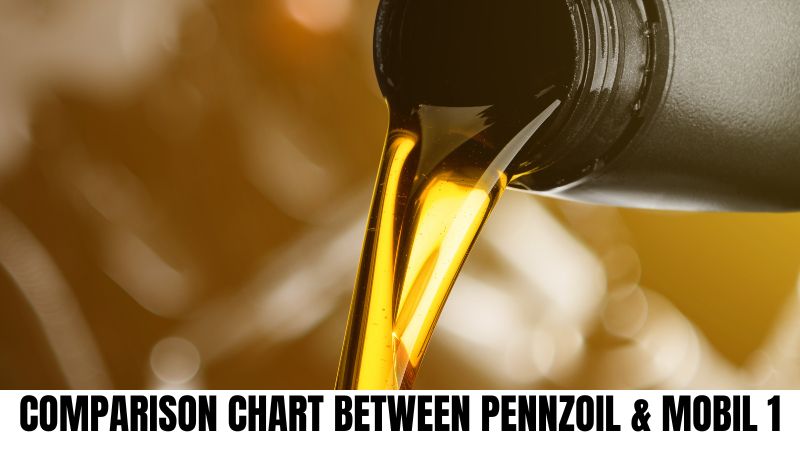 | | |
| --- | --- |
| Pennzoil | Mobil 1 |
| Pennzoil offers inexpensive price | Mobil 1 is a little bit more expensive than Pennzoil Frim |
| Used conventional, synthetic formulation | Used only synthetic formulation |
| It doesn't use advanced technology for protection. | This oil is used synthetic and advanced technology to provide maximum protection. |
| Offers to run the vehicle nearly 5000 miles | Offers to run the vehicle nearly 20000 miles |
Pros & Cons of Pennzoil & Mobil 1
Both of the oils have pros and cons sections. From this section, you will discover some core pros and cons so that you can make the right choice.
Mobil 1 Pros
Make the engine lifespan longer
Provides superior protection for the engine
Oxidation prevention
Users can use the oil of Mobil 1 for any temperature range
Provides long-time performance because of synthetic formulation
Mobil 1 Cons
Mobil 1 is costly
Not all of the foreign automakers recommended this oil
Pennzoil Pros
The manufacturer used high-quality cleaning ingredients
With special additives, the oil is ready to prevent wear and tear
Suitable for harsh weather conditions
Reduce friction and make the engine life longer
It is capable of increasing fuel economy
Pennzoil Cons
Pennzoil Motor oil does not give longer drain intervals, which means this engine oil is not good for too many long drives.
Pennzoil motor oil is not compatible with some specific types of engines and models.
Pennzoil Vs Mobil 1 Price
Different areas have different price ranges for these two oils. They provide supreme performance and premium-grade ingredients. These are the core reasons that they offer high prices.
But, if we compare each other based on the price, Mobil 1 is more expensive than Pennzoil. You need to spend more money to purchase Mobil 1 oil without any doubts.
On the other hand, Pennzoil oils offer users inexpensive prices. Pennzoil is ready to provide nearly 5000 miles running advantages, and Mobil 1 offers 20000 miles. This is another factor that makes these two oils' price range different.
Pennzoil Vs Mobil 1 Viscosity
Pennzoil and Mobil 1 have visible differences in viscosity. You can easily make them different by only focusing on the viscosity. However, Pennzoil offers a viscosity grade of 0W16, 0W20, 5W20, 5W30, and 10W30.
Similarly, Mobil 1 used advanced full synthetic products which have viscosity grades of 5W20, 5W30, 10W30, and 15W50. Moreover, you can also check out the oil section level to know more about the viscosity of this oil.
Switching from Mobil 1 to Pennzoil platinum
Before switching from Mobil 1 to Pennzoil Platinum, you have to follow your car manufacturer's suggestion. It would help if you used the brand of oil that your car manufacturer recommended because they know which oil is a good option for your vehicle.
Most of the automakers recommended using Pennzoil oil because it is affordable and it is European. But, you will get more miles running performance from Mobil 1. So, take the valuable advice of your car manufacturer and then switch from Mobil 1 to Pennzoil Platinum.
Pennzoil Ultra Platinum 0W-20 Vs Mobil 1
First, Pennzoil ultra-platinum is made from natural gas and doesn't use crude. Pennzoil ultra-platinum 0W-20 oil offers the best protection for the engine. For example, this oil is ready to provide clog-free performance and rust-free smooth running performance.
On the other hand, Mobil 1 is a synthetic oil. This oil is ready to provide supreme protection from tear, wear, friction, and so on. Moreover, they also have viscosity and additive differences. Though these two brands have lots of differences, their goals are similar to protect the engine and make the life longer.
FAQs (Frequently Ask Questions)
Q: Is Mobil 1 really the best oil?
Answer: Mobil 1 oil comes with a synthetic formulation. It provides the motor engines maximum protection from wear, tear, and other harmful things. The oil is ready to provide economic benefits of the users. There are plenty of advantages you will get from Mobil 1 oil.
Q: Is Pennzoil a good motor oil?
Answer: First, Pennzoil is a popular name in the oil industry because of its performance. Pennzoil Oil is ready to offer users premium-grade performance. The engine motor is always protective when you use this type of oil. It even ensures that the motor is running smoothly.
Q: What oil is better than Mobil 1?
Answer: If you want to get the best alternative to Mobil 1 oil, you can go for Pennzoil or AMSOIL oils. These two oils are ready to provide users with one of the best oil performances without any doubts. The viscosity and advanced technology make the motor long life.
Wrapping Up!
Pennzoil and Mobil 1 are popular worldwide in the oil industry. The performance, durability, cost, viscosity, additives, and other points make the difference. From these two oils, you will get some core differences (described above) that help you to make the right choice. But, I suggest you take the best suggestion from your vehicle owners.
Read Also:
Kirkland Synthetic Oil Vs. Mobil 1
Pennzoil Platinum vs. Castrol Edge