Knitting oil is generated from paraffinic mineral oils. This oil includes additives like non-ionic detergent, oxidation, rust, etc. Moreover, it is also compatible with knitting machines and current industrial machines.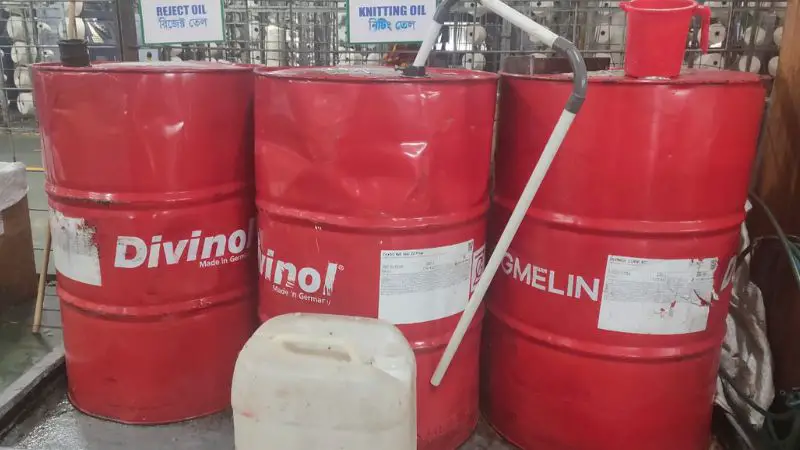 So, What is the knitting oil formulation?
According to knitting oil manufacturers, this oil comes in two sections. First, it contains 85% to 90% mineral base, and second, it contains 8% to 15% additives. The manufacturer mixes these two elements for different purposes. More clarify this oil comprises (0.1% to 0.4%) anti-rust agent, 0.4 to 1.0% of water, and 0.2 to 1.0%) antioxidants.
The formulation of knitting is simple but effective. Besides these oil formulations, let's discuss their specifications and other information in detail to provide you with a clear concept.
Knitting Oil Formulation
Knitting oil formulation created based on two things such as mineral base, and another one is additives. However, this oil contains several ingredients, which makes this oil the best option for knitting machines.
First and foremost, the manufacturer contains 85% to 90% of the mineral base, which mainly works against other harmful things. Secondly, the oil contains 8% to 15% additives, which is far better than other oils.
Overall, this oil contains anti-rust agent ingredients, water, and antioxidant to provide the knitting machine with better performance.
Knitting Oil Specifications
Undoubtedly, Knitting oil is the best oil for knitting machines. But what specifications on this oil provide your knitting machine with better performance?
| | |
| --- | --- |
| Characteristics | Specifications |
| Viscosity at 40°C | 18-23 CST |
| Colors | Slightly Yellowish |
| The pH of 10% emulsion               | 6.0+0.5 |
| Appearance | Clear liquid |
| Stability | It stable at high-temperature |
| Storage life         | Under normal conditions |
Knitting Oil Uses
Knitting oil is a recommendation for full of fashion machines, needle knitting, nylon yarn, and circular knitting machines. Generally, knitting oil is used for this section; you will also use knitting oils for different areas.
This oil provides improved lubrication as well as improved quality for the knitting sector especially. The ingratiation and formulation of knitting oil are also provided the best service on mist lubrication devices.
Knitting machines always need to be careful about rust and oxidation because of damaging fabrics. When users use knitting oil on their knitting machines, they can easily avoid rust and other harmful things.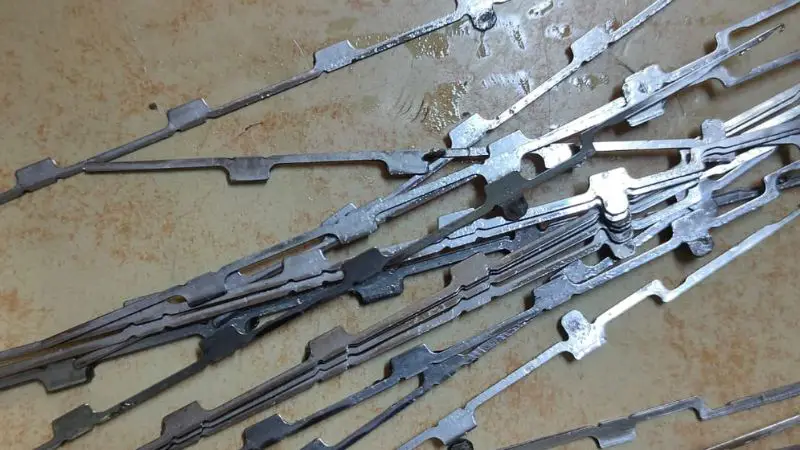 Knitting Machine Oil
Typically, knitting machine oil is different from regular oil. So, what is the best knitting machine oil on the market? According to my experience, TIXO is the best knitting machine oil on the market.
This oil is designed to lubricate needles, needle beds, small and flat types of knitting machines, sinkers, and so on. Overall, users can try this oil for any type of yarn.
Moreover, the knitting machine oil is ready to work under critical conditions. It provides excellent durability from fabric. This oil is also stable at high-temperature, and users can easily store the oil under normal conditions.
Knitting Oil HS Code
HS code means custom clearance code which makes knitting oil more important. However, the knitting oil HS code is 84485900. This code also indicates machine oil data with the price.
Knitting oil provides its service is needed worldwide, which is why they need to take custom clearance from each country. Moreover, they have different codes based on different countries.
What Is Washable Oil?
Washable oil is truly essential for knitting machines. Because oil always dirt the fabric, and if the oil is not washable, you may face much trouble removing the oil from the fabric.
Knitting machine oil dirts the fabrics, and that's why users want to use washable oil so that they can easily remove dirt. However, besides knitting oils, you can use WSO Washable Textile Oil.
This oil is a washable oil and provides the best performance to the knitting machine. It is a premium-grade oil and specially designed for a knitting machine.
On the other hand, washable oil, most of the time, uses natural oil so that it can easily be washable with water. Overall, you will buy different brands of washable oil from the market.
What Are Oil Marks on Clothes After Washing?
When you find oil marks on your clothes after washing, that means your knitting oil is not washable, and it has strong power to stick with clothes. It is truly hard enough to remove a non-washable knitting oil.
If you don't clean your knitting machine regularly and use non-washable oils, it becomes an oil stain which is harder to remove. So, what can you do when your clothes come with an oil stain problem? There are two things you will do, such as pre and post-steps.
Pre steps mean you should take proper action so that your clothes don't come with an oil stain problem. In this situation, you will use washable knitting oil. You can easily purchase washable knitting oil from the market.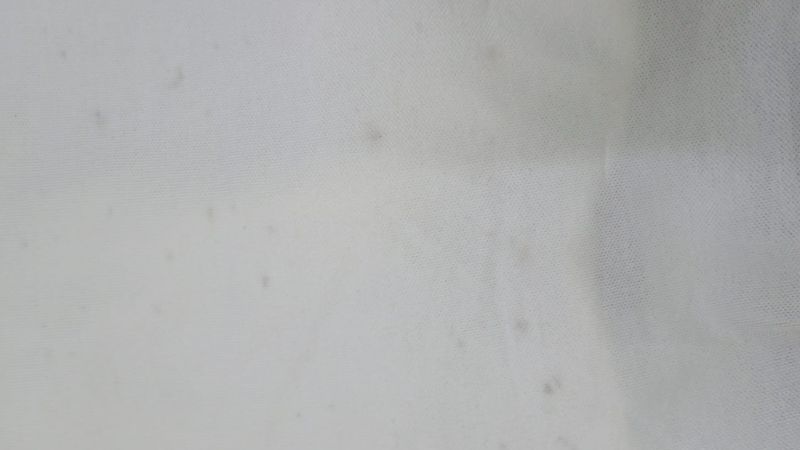 Oil Marks on Clothes After Washing
Similarly, the post steps mean a method that helps you to remove oil stains. So, how can you remove oil stains from your clothes?
Step 1: Collect a bucket, vinegar, and baking soda.
Step 2: Now, mix them properly with water
Step 3: Drop your affected clothes on the bucket and wash them properly. Wait 5 to 10 minutes to get a better performance.
Step 4: Dry them properly. If possible, try to dry the clothes under the sun.
These 4-steps are truly effective in removing oil stains from clothes. You can avoid these 4-steps if you are used washable knitting oil for your knitting machine. Generally large and reputed textile factories use automated washing machines for oil stains or marks on cloth.
Wrapping Up!
Knitting oil formulation is simple and powerful. The manufacturer of this oil used two things such as basic and another one is addictive. Moreover, they have an anti-rust and anti-oxidation formula, which gives the knitting machine better performance.
On the contrary, most of the knitting oils dirt the clothes and fabrics, and they are unable to remove from the clothes. So, it would be better for a person to consider washable knitting oil so that they don't need to follow other tricks to remove oil stains, rust, and other problems.