Enthusiasts always want to use the oil that can make the car more powerful and provide longer life. From tons of motor oil brands, which one is best, you may wonder. Duramax Oil and Mobil 1 are the two top-rated oil brands. But Duramax oil Vs. Mobil 1: which is the best motor oil brand?
Here we are to tell you about them in detail.
Actually, Mobil 1 provides the world's best synthetic motor oils, which can increase your engine's performance and protection. Duramax provides high-quality and reasonable automobile-related products like whole synthetic, synthetic blends, high mileage, and more. However, please read on to know their comparison, reviews, and more information.
Mobil 1 Oil Review:
Mobil Oil Company initially made Mobil 1; now, it's marketed and sold worldwide by ExxonMobil. The company introduced this brand in 1974, including many engine oils, gear lubricants, transmission oils, oil filters, and more. Although Mobil 1 was initially released to increase fuel efficiency, later, it provided excellent wear protection over comprehensive temperatures.
Still, more than four decades later, it remains one of the best synthetic motor oil brands. Additionally, it has pushed the boundaries of automotive lubricant technology. And since 1974, it has been evolving your engines to keep running like new for miles. From its pivotal role in the motorsport world to its many scientific breakthroughs, it has a rich story with many notable landmarks.
Duramax Oil Review:
Who makes Duramax oil? Most people have a curiosity about this question to know the answer. Accordingly, RelaDyne is the owner and distributor of Duramax products. They are the nation's leading provider of lubricants, diesel exhaust fluids, fuels, and industrial reliability services. It's headquartered across the US from Cincinnati, Ohio, and provides dependable component and customer service nationwide.
Since 2018, NOLAN's Fast Lube Operator Survey has ranked Duramax as the industry's top-selling oil brand. Also, Duramax products are packaged with installer-focused retention programs. The Programs include email marketing, service discounts, and an up to 50k mile or 10-year motor safety warranty.
Duramax Full Synthetic Oil Review:
In general, Duramax full synthetic oil can decrease fuel consumption, clean the engine, and prolong engine life. Therefore, this synthetic oil can perform amazingly in today's gasoline-powered SUVs, cars, light trucks, and vans. Mainly, this oil uses an advanced detergent additive system mixed with synthetic base oil. Use this oil in your vehicle to get fantastic protection from deposits at all temperatures.
Comparison Between Duramax Oil Vs. Mobil 1
Let's compare Duramax Synthetic vs Mobil 1 to understand which brand is right for you.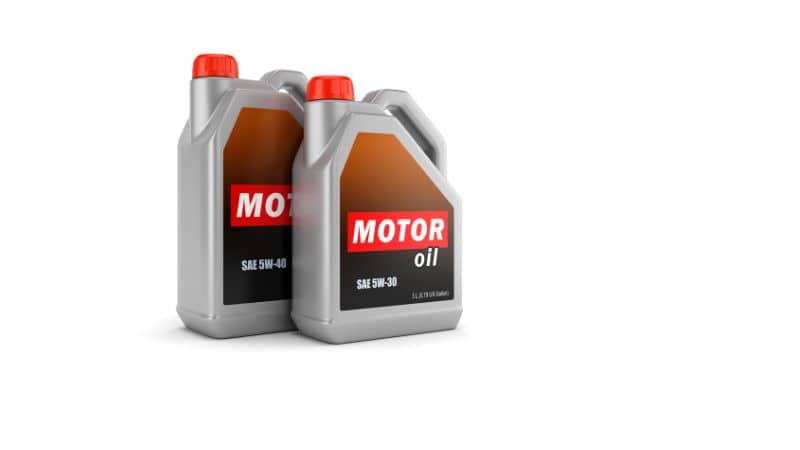 Duramax Oil Vs. Mobil 1 Engine Life And Fuel Economy:
Mobil 1 can extend your engine life because it's an advanced, complete synthetic formula. Besides this, it can expand your fuel economy and provide extended drain capacity in extreme conditions for modern diesel engines. Besides this, it can decrease thermal breakdown and provide a longer-term interval between the next oil changes than Duramax.
Duramax also can increase your vehicle's engine life and fuel economy by reducing fuel consumption. Undoubtedly, this oil brand increases your oil drain interval up to 10,000 miles through oxidation and high-shear stability.
Duramax Oil Vs. Mobil 1 Protection And Performance:
Mobil 1 provides excellent protection against wear of the engine. It can also offer excellent room-temperature performance and cold-weather startup with engine cleanliness. In fact, it can deliver extraordinary performance to decrease sludge formation and deposits. Hence, after using this oil, most drivers review their cleaned engine piston and provide pre-ignition protection. Undoubtedly, it can give the best performance with expanded oil flow at low temperatures.
In contrast, Duramax can provide unmatched protection and performance for the engine. Some prefer this oil for their desired vehicle due to its excellent performance. As they provide various performance specifications and viscosity, you can use them for your automobile. The advanced additive prevents detergent buildup and improves wear protection at high and low temperatures. But from Duramax, the maximum people know about Mobil 1 extensively.
Duramax Oil Vs. Mobil 1 Application:
Generally, Mobil 1 is a well-known brand and can provide fantastic safety from thickening. Also, they can help you to decrease the oil change time. That's why you can use this brand for several types of vehicles. For example, turbochargers, low-emission designs, direct injection, and unique and most sophisticated high-performance diesel engines exist. Similarly, you can use Mobil 1 in your high-speed and highway vehicle, heavy-duty, diesel-powered equipment applications.
On the contrary, you can use Duramax synthetic in today's SUVs, Vans, light trucks, and gasoline-powered cars. Even so, it can provide the best wear protection at low and high temperatures in harsh environments. These oils are fully compatible with other synthetic oils or mineral oils.
Duramax Oil Vs. Mobil Viscosity:
The viscosity grade printed on each engine oil bottle determines how it reacts to changes in temperature. The "W" indicates the ability of oil to help crank and start the engine and pump the engine lubricant. The lower the number (0W minimum), the lower the product temperature you can use. However, Duramax 15W40 is recommended as the base viscosity for your engine. On the other hand, GM recommends Duramax 5W40 for temperatures below -18°C (0°F).
Naturally, though this 5W40 is only for winter use, you can use it in summer without any problem. Alternatively, Mobil 5w40 and 15w40 are within the SAE range for an SAE 40 viscosity oil. At 100C, the cSt range for an SAE 40 oil is 12.9 to 16.8. Both 5w40 and 15w40 will operate within the acceptable viscosity range for an SAE 40 oil when it is above temp.
Duramax Oil Vs. Mobil 1 Price:
Though regular engine oil is affordable, synthetic oil is costly. Mobil 1 provides a reasonable price for regular oil. But if you use synthetic oil for your vehicle from Mobil 1 brand, you should buy it cheaply. Though this brand's product's price is high, their quality is excellent.
On the other hand, Mobil 1 oil is more expensive than Duramax oil. From Duramax, you can purchase full synthetic oil at a lower price. Yet, Duramax meets API standards, but they aren't as famous as Mobil 1. And though Duramax comes cheaper than Mobil 1, you can't find them easily.
Pros And Cons Of Duramax Oil Vs. Mobil 1:
Here are some advantages and disadvantages of both of these oils. After knowing their advantages and disadvantages, you can learn about them more quickly.
Duramax Oil Pros And Cons:
Pros:
Advance sludge and wear protection
Extraordinary safety against thermal breakdown
Extend engine life
Amazing cold-cracking abilities
Anti-wear, anti-rust and anti-foaming protection
Cons:
Not found in all the market
Mobil 1 Pros And Cons:
Pros:
Excellent machine protection
Prevents oxidation
Best for all temperatures
Proven synthetic formula
Cons:
Expensive
It does not work with all foreign brands
Duramax Vs. Castrol:
DuraMAX Oils provides advanced and premium synthetic motor oil. You can believe in their confidence because they deliver excellent motor protection and performance. This brand will be best for people who want the best oil on the market. Furthermore, this oil will be best if you exceed drain interval recommendations. Still, this brand also offers 40% extra wear protection and can withstand engine heat ten times better.
Castrol is a British oil company founded in 1899. Since 2000, it has been owned by BP. Now, this company has many headquarters in the UK, Illinois, and New Jersey. In particular, this company produced high-quality lubricants for motorcycles, cars, gas and diesel-powered engines, and two or four-stroke engines. Due to producing high-quality automotive products, this brand is trendy. If you want to compare Duramax vs Castrol, Castrol is ten times stronger than Duramax.
Check: Pennzoil Platinum Vs Castrol Edge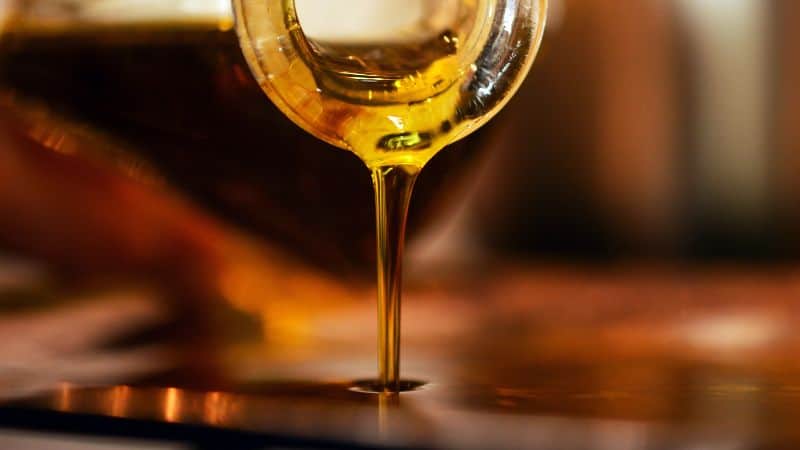 Duramax Oil Vs. Valvoline:
Do you also love to know about two brands: Duramax and Valvoline? We are also trying to give you the proper information about them. As we know, Duramax provides various viscosity and performance specifications. They offer whole synthetic, synthetic blends, and high mileage motor oils for your automotive engine. Thus, Duramax's all types of oil meet the OEM current performance requirements of ILSAC GF-6 and API SP specifications. Besides, they offer an extensive line of accessory products to complement.
Valvoline has offered high-quality premium engine oils for decades. In addition, this is budget-friendly and good oil. Due to using this oil on your automotive, it can run smoothly at high and low temperatures. Most importantly, this is a trusted household name that can effectively extend and lubricate your engine life. Even so, it can protect your engine from deposits of sludge, debris, wear and tear.
FAQ (Frequently Asked Questions)
Q. What oil is better than Mobil 1?
AMSOIL oil utilizes a naturally shear-resistant base oil blended with a top-level shear-stabilizing viscosity improver. For that reason, it tolerates severe heat. Consequently, AMSOIL meets industry standards and outperforms competing brands. Ultimately, it can prevent viscosity breakdown 46% better than Mobil 1. It's also well known for tolerating modern engines' devastating impacts and high horsepower.
Q. Can you use Mobil 1 in diesel engines?
Yes, you can use Mobil 1 motor oil in high-performance diesel and gasoline engines, SUVs, cars, and light vans.
Closing Word
Duramax Vs. Mobil 1: which is better? After reading this blog post, we hope you understand which brand is better. Eventually, if you want to know our opinion, Mobil 1 is better than Duramax. It's because Mobil 1 is a reputed brand that consistently provides quality products. But it's best to check your owner's manual before using any oil brand. Though Mobil 1 is the best oil, you can use Duramax oil as an alternative and cheaper option.
Check Also