Agma 5ep gear oil is well prepared to tolerate very low pressures, temperatures, and environmental conditions compared to Synthetic ep gear lubricants.
These lubricants greatly enhance synthetic oils' performance properties and contain additional extreme-pressure additives or EP additives. Also, these oils thus tend to work harder, last longer, and wear better than any other gear lubricant.
Some machines are not compatible with EP additives, so check the OEM specifications to determine before using the lubricant. However, here below we have described more information about this topic. Read on.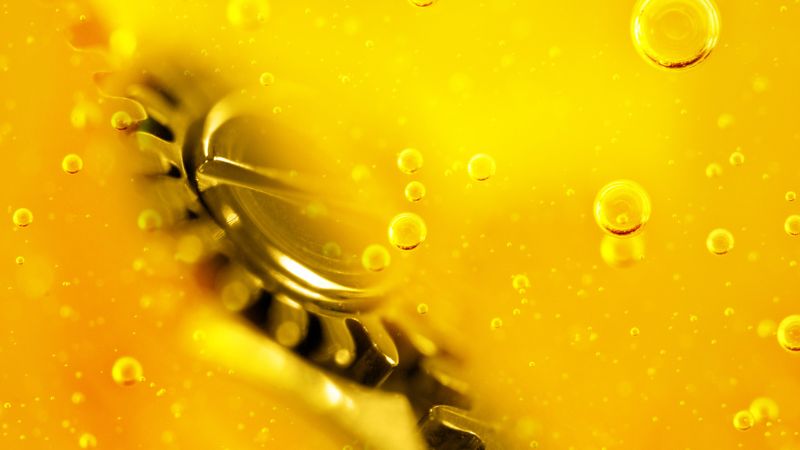 AGMA Gear Oil
AGMA industrial gear oil is a high-quality, high-pressure oil formulated for heavy-duty industrial gear lubrication. Furthermore, AGMA gear oils offer optimum load-carrying capability, oxidation resistance, and water separation.
What is AGMA 5?
AGMA 5 EP gear oil is specially designed for extreme pressure safety of medium to heavily loaded industrial gears and bearings. In particular, it's mixed from PAO base stock which inherently provides good high and low-temperature protection. Designed for heavy-load industrial gear and bearing use.
AGMA 5 lubricant's minimum viscosity and maximum viscosity are 198 mPa.s and 242 mPa.s. In addition, these numbers indicate the standard testing mechanisms used to determine how much resistance to flow these oils exhibit.
Extreme pressure is essential for tough industrial applications. Moreover, you can use this 5ep gear oil to lubricate industrial enclosed bearings & mining applications. Besides this, it's suitable to use in Herringbone, Bevel & Spur Gears.
AGMA 5 EP Gear Oil Equivalent:
AGMA 5ep gear oil equivalent is an ISO VG 220 oil, AGMA 6 to ISO VG 320, AGMA 7 to ISO VG 460, etc. You may also see the letters S or EP associated with AGMA grades. This implies the requirement for synthetic (S) oil or oil designed with extreme-pressure (EP) additives.
SAE 50 Gear Oil Equivalent:
You can use Motul Classic SAE 50 low gear oil, and Vintage Miller 50 Monograde Oil as an equivalent of SAE 50 gear oil.
ISO 220 Gear Oil Equivalent:
ISO 220 gear oil is an industrial gear oil whose Kinematic Viscosity of 40°c is defined at 220 CST. AGMA 5 R&O gear oil is this oil's North American counterpart. Alternatively, it identifies as AGMA 5ep extreme pressure gear oil. The automotive SAE 110 gear oil is also equivalent to ISO 220 gear oil equivalent.
Synthetic EP Gear Oil:
Synthetic EP Gear Oil is a synthetic liquid using PAO oil. This oil comes for extreme stress protection of medium to heavy-loaded industrial gears and bearings. Compared to transitional oil, it provides excellent oxidation life and lower temperature flow. Furthermore, it contains the ability to extend oil drain and enhance the component efficiency.
Applications of Synthetic EP Gear Oil:
Accordingly, this product can lubricate the industrial enclosed gear sets, roller, and heavy-loaded plains. This oil is suitable for anti-friction bearings, bevels, super gears, and industrial and mining applications.
Specifications:
Ability to extend oil drain compared to traditional oil because of better oxidation life
Able to enhance efficiency compared to traditional oils
Best for extreme temperatures
Amazing extreme pressure load and antiwear protection
Meets or exceeds the Same as AGMA 5ep gear oil.
Also Read: Best 75W-140 Synthetic Gear Oil
Valvoline Gear Lubricants:
Valvoline is Ashland, Inc. A division of which is headquartered in Covington, KY. PetroChoice distributes a complete line of Valvoline lubricant products to its customers daily.
Valvoline has a high-quality line of industrial lubricants and engine oils. They have AGMA 5 EP ISO 220 Gear Oil. Valvoline EPG 220 gear Oil is commonly used AGMA EP gear Oil
You can introduce famous names like SynPower for synthetic and semi-synthetic motor oils, MaxLife, and DuraBlend for gear oils. They have also a powerful grease line from fully synthetic to mix and conventional products which can be used as open gear grease also.
FAQ(Frequently Asked Questions):
Q. What Is ISO VG 220 Oil?
ISO VG 220 oil contains a midpoint kinematic viscosity of 220 mm2/s, also called centistokes (CST). The midpoint is executed by taking both the maximum and minimum average speed viscosities. For ISO VG 220 oil, the numbers are, respectively, 198 CST and 242 cats.
Specifications
ISO 220, AGMA 9005-E02, David Brown S1.53.101, US STEEL 224, DIN 51517 – Part 3, Fives Cincinnati Machine Gear, ISO 12925-1 CKC/ CKD, GM LS 2 EP Gear Oil.
Read More About ISO 220 Gear Oil
Q. What is Agma 8 gear oil?
AGMA 8 ISO VG 680 compounded gear oils are commonly used in industrial worm gear drives. Generally, components need a thicker lubricant because of the gear teeth sliding action. Likewise, don't contain extreme pressure additives that will cause premature wear of yellow metals.
Q. Which oil is best for gear?
There are many gear oils in the market. But choosing the best oil for your gear is very difficult. That's why, before choosing the gear oil for your gear you should check your owner's manual. Nonetheless, some of the best gear oils are:
Quicksilver SAE 90 High-Performance Gear Lube
Valvoline High Performance SAE 80W-90 Gear Oil
Valvoline SynPower SAE
Royal Purple Synthetic Manual Transmission Oil
HONDA Professional Drive Shaft Oil
Check 75W90 Vs. 80W90 Gear Oil
Q. What is GL-4 gear oil?
API GL-4 Gear Oil is formulated with Synthetic base oil and high-performance additives for use in automotive gear lubrication or transmission system. For most medium-heavy vehicle axle gearbox is recommended to use GL-4 Gear Oil.
Check: Can You Use GL-5 Gear Oil Instead of GL-4?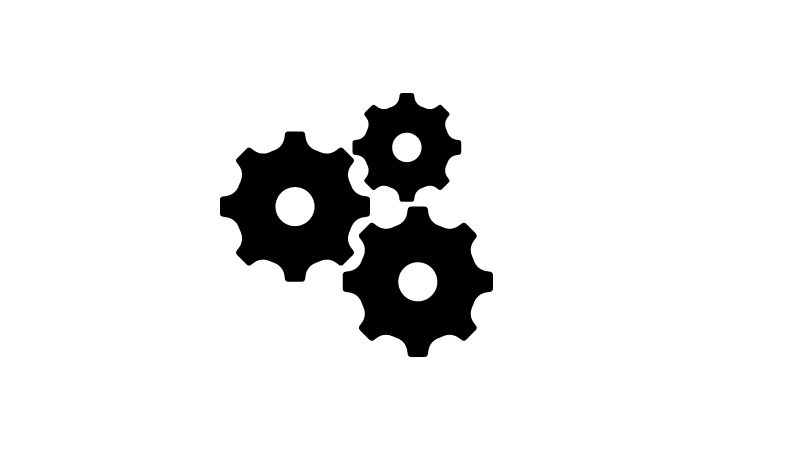 Final Word
AGMA 5EP gear oil is a high-performance extreme-pressure industrial gear oil. Ultimately, this oil comes with a special unique package that increases high load capacity in heavy or normal shock load conditions.
So, this oil is best used in the construction, mining, steel, chemical sectors, and more. Overall, this oil is perfect for your industrial gear and chemicals. So, you can use this oil in your gears to lubricate them perfectly.