Oil changes are the most basic service that you should give to your Subaru. Over time your car's oil eventually degrades and the filter wears out. Since the oil turns into sludge and wears out the oil filter, it causes your engine long-term damage.
After that, you need to require costly and time-consuming repairs. For that reason, you should schedule a Subaru first oil change from your home. Generally, You should change your Subaru's first oil within 6000 miles or within 6 months; whichever comes first.
Subaru Oil Change Interval
The initially recommended interval for an oil change with Subaru is either 6,000 miles or 6 months, whichever comes first. But for the old models, a rule of thumb is that you should change the oil every 3,000 miles or 3 months if the oil is conventional or mineral type.
But Subaru creates an oil that specifically enlarges the time between changes. With Subaru mechanics using genuine Subaru oil, your vehicle's care isn't compromised over time.
Check Mineral Engine Oil Vs. Synthetic: Which Is Better For Engine?
Your first oil change should be around 6,000-6,500 miles. At this time, your engine is going through its "breaking in" period, so the oil and filter can degrade quickly.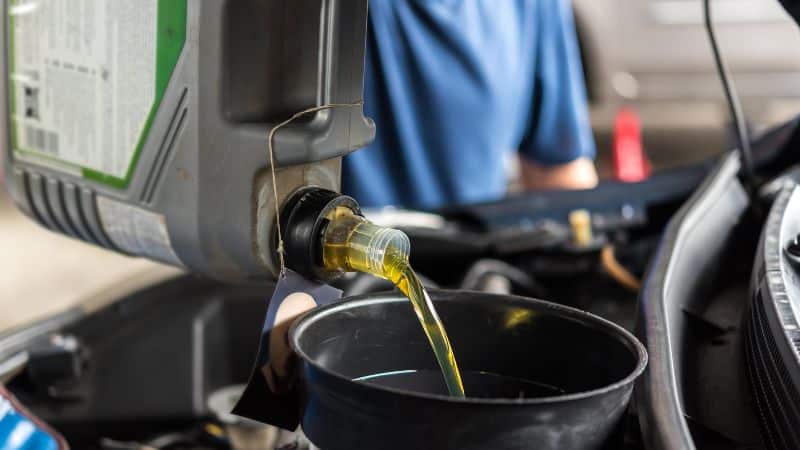 Subaru Recommended Oil
You may not know, but there are different grades of motor oil. That's why you should use different grades depending on your engine size and car type.
You should determine the fluidity of your oil based on friction. We recommend using 0w20 synthetic oil if your Subaru is furnished with a 2.5-liter engine like the Subaru Outback. With a 3.5 liter 6-cylinder, Subaru Legacy needs 5w30 synthetic oil or conventional oil, and it's recommended.
Read about: 5W30 Semi-Synthetic Oil Vs 5W30 Synthetic
If your Forester uses the same 2.5-liter engine as the Outback, our recommendation remains the same. But if your Forester has a 2.0 Turbo engine, the recommendation is 5w30 synthetic oil.
Both the Crosstrek and Impreza use 0w20 oil. For the first change with the WRX and BRZ, we recommend 5w30 synthetic oil. Although the process of changing the oil may be simple, the specifications make it complicated.
There is no one better than our Subaru experts to determine the best oil grade for your car. Visit our service department today and talk to one of our helpful technicians about any questions.
What Is The First Oil Change Mileage Of Subaru?
You should change the oil and oil filter more frequently when driving on dirt roads, on short trips, and in cold weather driving. Only do the first oil change between 5,000 and 6,000 miles, then use Subaru's 7500-mile interval. The car won't know the difference unless you follow the maintenance manual.
Please remember to follow the instructions in your manual on how to break your vehicle for the first 1,000 miles.
Subaru First Oil Change Free!
Though there is not anything free. Everyone likes to get two years of free maintenance on a new 2021 Subaru Forester, Outback, and Crosstrek. There is excellent news for SUV buyers and that is you can get free maintenance from Subaru.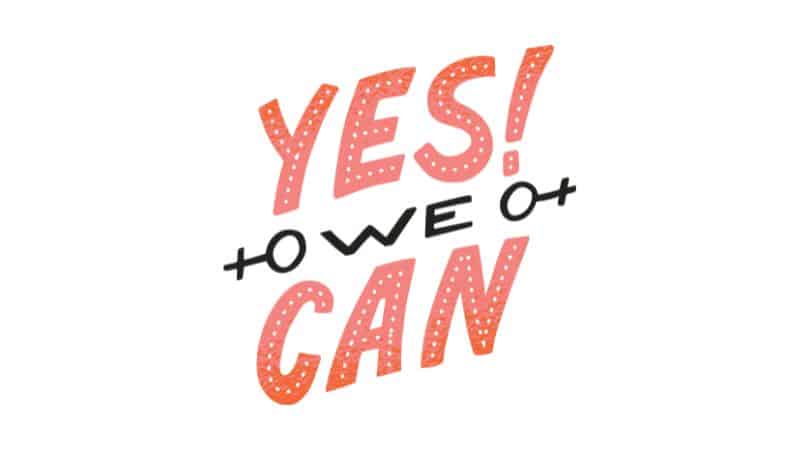 But It depends on the region. Some regions get 2 years of free maintenance, some don't. Subaru of America now offers two years or 24,000 miles of supplemental scheduled maintenance. Also, this can lower your costs on the 2021 model.
The bad news is, the special offer of Subaru free maintenance is only available in certain markets. Mainly, if you live in the Sun Belt states, you're in for a treat.
The reason is that Subaru looks to increase its market share and competitive presence. States like Florida, Arizona, Texas, Tennessee, and California give free service on new 2021 Subaru all-wheel-drive cars.
How Often You Should Need a Subaru Ascent First Oil Change?
The Ascent manual recommends the first oil change at 6,000 miles, a service you would love to do yourself. You know, an oil change is the most central and key service for every car.
Subaru recommends changing your Subaru Ascent oil and filters every 3000 to 5000 miles. But before changing the oil you should check your owner's manual and dealer to find intervals for your car. Subaru offers a variety of oil change options to keep your Subaru Ascent motivated.
Whether you need an oil change, our service center strives to accurately fix your vehicle in real-time. This saves you hours at the dealership, unnecessary repairs, or money on unnecessary auto repairs. We are proud to serve every Subaru owner and are the best place in Denver for your Subaru Ascent.
Subaru Oil Vs Pennzoil
Subaru oil is a certified synthetic motor oil. It's one of the best synthetic oils for Subaru, it gives your Subaru extra protection against build-up. To clean your engine and prevent build-up, the manufacturer uses a unique formula.
Mainly, this can tolerate moving parts pressure without viscous shear. By providing better lubrication to engine tools, motor oil extends the life of your vehicle's engine. Pennzoil oil is a powerful combination of synthetic base oil and excellent performance additives.
Moreover, because of its high quality, it costs quite less than other synthetic engine oils on the market. Apart from great performance this oil also has cleaning ability. So it can clean four engines 40% cleaner than other motor coils.
You may read: Pennzoil Platinum Vs Castrol Edge
2021 Subaru Crosstrek First Oil Change
Your 2021 Subaru Crosstrek should get its first oil change between 3,500 and 7,500 miles. Exactly when the first oil and filter change depends on your usage and general driving habits. If you ride in severe conditions you should perform periodic maintenance quickly.
Once you complete your first oil change you may not be clear. To keep your Crosstrek running like new, you need to maintain your car periodically and regularly.
2021 Subaru Forester First Oil Change
An oil change is an essential service for your car. Synthetic oil should be changed frequently every 7,500 to 10,000 miles. For conventional oil, Subaru recommends changing your 2021 Subaru Forester oil every 3,000-5,000 miles.
Remember to check with your owner's manual and your dealer to find the breaks that work best for your vehicle. Subaru offers a mix of oil change options to keep your 2021 Subaru Forester running strong.
2022 Subaru Outback First Oil Change
Accordingly, for conventional oil, Subaru recommends changing your 2022 Subaru Outback oil and filter every 3,000-5,000 miles. In contrast, Synthetic oil should generally be changed every 7,500-10,000 miles.
In Particular, you should remember that it's best to check your manual and ask your dealer to find the intervals. Subsequently, if you can do it you can save time and money.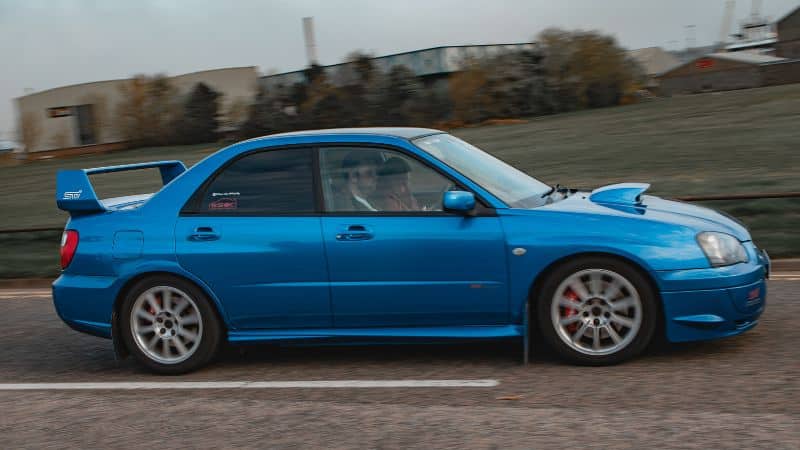 FAQ(Frequently Asked Questions)
Q. Can I use a non-Subaru branded synthetic oil for my Subaru Forester?
Of course, you can use it. It's because Subaru won't make oil and may be sold under their label. The owner's manual will give the required oil type/spec.
You need to use it and follow the schedule. Keep receipts and proper records in case of warranty issues.
Q. Why is Subaru oil change expensive?
Subaru oil changes are so expensive because they require new synthetic oil. The reason is that new synthetic oil has the lubricants and other additives required for high-tech engines. Furthermore, according to the American Automobile Association (AAA), synthetic oils are useful for all vehicles.
Q. How many miles should you change your oil on a new Subaru?
To keep your Subaru Legacy, Ascent, Outback, Forester, BRZ, Impreza, or WRX running properly, you should change the oil regularly. Notably, Subaru recommends that the oil be changed every 6 months or 6,000 miles.
Q. Do the new Subarus need a break in period?
For your new Subaru model, keep in mind a few things during the first 1,000 miles to properly break in your new ride. The advanced manufacturing of your Subaru makes the break-in period much easier than other cars on the market. You have to worry about breaking in your new Subaru for the first 1,000 miles.
Final Word
Subaru's first oil change is very important, but when you need to do it, you should know. As you know, with old and dirty oil your engine can't perform at its best. Besides this old oil also will reduce your file economy and performance.
Driving with bad or dirty oil for long periods can seriously damage your engine. That's why you should change your oil frequently. Overall, how often you should change your oil, we have discussed above. We hope after reading this article you will know about Subaru's first oil change.
READ: