There are different types of engine oil haves, such as diesel, oil, natural gas, and others. Based on the type of engine, you have to consider the right oil for your vehicle engine. But which types of natural gas engine oil you should use for your natural gas engine?
LNG (Liquefied Natural Gas) and CNG (Compressed Natural Gas) and natural gas engines accept specially formulated oils. Different types of brands ensure the quality of natural gas engines, such as Valvoline, Mobil, Shell, and Chevron, which work best for natural gas engine lubrication. This special type of oil is ready to provide excellent performance, extended drain capability, and maximum protection.
Natural Gas Engine Oil
LNG, CNG, or direct natural gas, are different types of gas that use a lot of engines or vehicles. To consider the right engine oil, you must know the engine gas type. And for the stationary gas engine generator directly natural gas is used as fuel.
Moreover, you will also consider a type of natural gas engine oil that provides both of the performance. You will consider Mobil Delvac's modern LNG Or CNG oil for your vehicle and Mobil Pegasus for your Natural Gas Engine.
Mobil Delavc or Havoline CNG oil is ready to provide excellent performance for gas-driven vehicle engines. The oil is ready to provide maximum protection for your gas engine and saves oil to run the engine for a long-time.
On the other hand, you will also consider Chevron HDAX, Shell Mysella & Amsoil synthetic stationary natural gas engine oil. This oil is ready to provide superior protection and stable performance.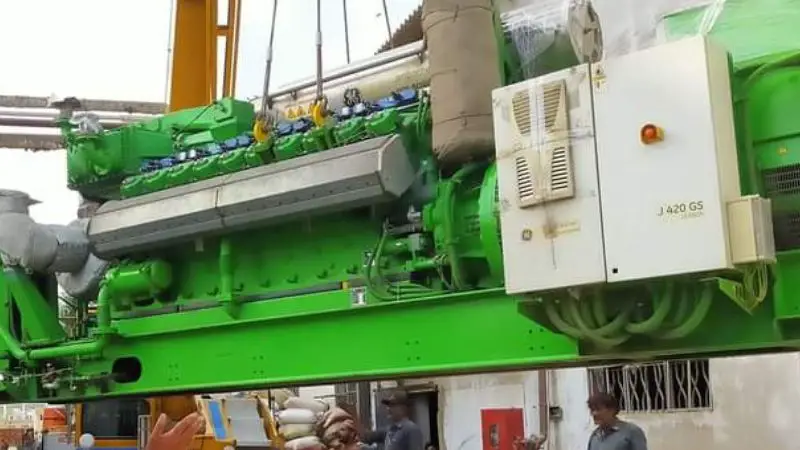 Natural Gas Engine Oil Analysis
According to the EMA publication, the viscosity of the natural gas oil is recommended SAE 30/40 depending upon temperature. These types of oil called for oils with sulfated ash as low as 0.2% to 0.5%.
Moreover, natural gas engine oil TBN ranges from 3 to 7 when burning high-quality natural gas. It is a common and standard analysis of oil for natural gas engines. The AN limit is 1 or below 2. To further analyze your oil, you will check out the oil manual you get with your oils.
Check: How to Interpret Diesel Engine Oil Analysis Results?
Best Oil for Natural Gas Engine
There are plenty of companies that offer oil for natural gas engines. But, it is also true that all of the oils are not recommended for the engine. So, which oil should you consider for your natural gas engine? Check out the following recommendation oils to get better performance than others.
Mobil Pegasus 7005/8005/1005
Shell Mysella S5N
HDAX 7200/9200
Valvoline GEO 40/ 40 Plus
Cat Advanced 40
Natural Gas Engine Oil Change Interval
Based on the types of oils, the oil for natural gas engine change interval varies. According to automobile manufacturers, the drain interval recommended by each vehicle engine typically ranges from 750 to 1,500 hours. But In the case of a higher Capacity Gas Engine, you can extend the oil life but sometimes you may need to add some fresh oil by replacing the old, which is a sweetening process. Just one thing, you have to check OEM recommendation or check the Engine Oil Sump size to get an accurate oil change interval idea.
When you use poor-quality oils and don't maintain the oil properly as well from time to time can significantly reduce the interval time. So, it would be recommended that you use the best quality oil for your natural gas engine.
Diesel Engine Oil Vs Natural Gas Engine Oil
Diesel engine oils and natural gas engine oils are two different types of oils. They have visible differences from each other. Here, you will discover an effective comparison and table so that you can easily compare both oils.
Oil for Diesel Engine
Diesel engine oil has lower combustion temperatures, ready to reduce Nitrogen Oxides (Nox). The detergent of diesel engine oil has a high amount as well as provides premium anti-wear protection for the engine.
Check Best Diesel Motor Oil
Oil for Natural Gas Engine
Natural gas engines are designed with very similar engine oils to diesel. Though it is designed in a similar way, you will discover some differences. For example, NG engines have higher combustion and operating temperatures than diesel engine oils.
A Comparison Chart of Diesel & Natural Gas Engine Oil
| | |
| --- | --- |
| Diesel | Natural Gas |
| Soot/wear control | Oxidation/Nitration |
| High anti-wear | Moderate anti-wear |
| Comes with high anti-oxidation | It also comes with high anti-oxidation |
| Diesel oils have low anti-nitration | Natural gas has high anti-nitration |
Cat Natural Gas Engine Oil Advance 40
Advance 40 oil used for natural gas engines. Cat Advanced 40 natural gas oil was tested, developed, and approved by Caterpillar. It meets the high standard of all genuine Cat parts.
To use this oil, your vehicle engines will get some extra advantages. Check out the following advantages and compare them with other natural gas oils.
Increase engine valve and parts life
Reduce cylinder and piston
Provides the best high-temperature performance
Corrosion protections
Chevron Natural Gas Engine Oil
Chevron HDAX series is a very high-performance low ash gas engine oil. This oil is naturally drawn out and has four-stroke gasoline engines and turbocharged four-stroke diesel engines. The oil has long been used on LNG engines.
Like the above engine oil, you will also get the best protection from this oil. It is ready to reduce corrosion and make the engine life longer. On the other hand, the oil is operated by the engine at a high temperature without creating any mistakes.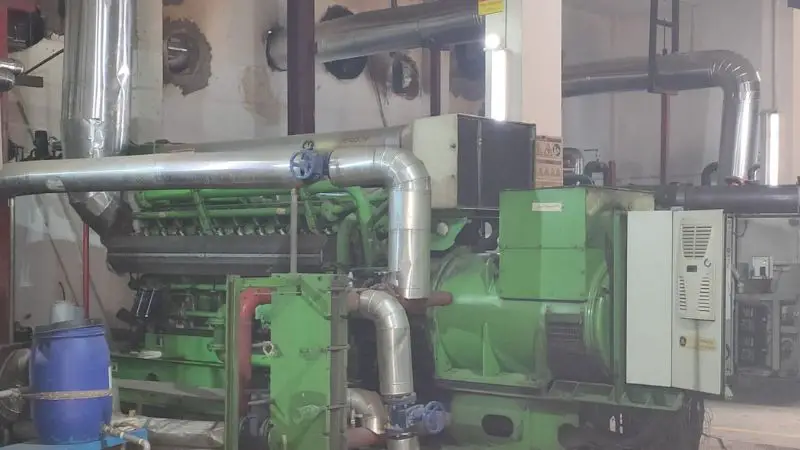 FAQs (Frequently Ask Questions)
Q: Do natural gas engines need special oil?
Answer: The LNG and CNG engines require specially formulated oil. Natural gas engines accept some of the specially formulated oils that provide the best quality performance. But generally, gas engine oil formulation is very simple, its basic need is optimized TBN and low ash or sulfur content. However, you will also check out the above list of oils for natural gas engines.
Q: Is natural gas oil better than crude oil?
Answer: Gas oil provides better protection, wear protection, and extreme temperature performance, and it also provides other benefits than crude oil. Crude oil also provides quality performance. But, if you compare both of them, natural gas oil is better than crude oil.
Wrapping Up!
Natural gas engine oils have come with special formulations. LNG and CNG engines always demand specially formulated oils. Exxonmobil, Amsoil, Shell, Cat Advanced 40, and Chevron is the top-rated companies that ensure oil quality for natural gas engine. You may also contact your dealer to get further information about your gas engine oil.
Read
Can I use Diesel Oil In Gas Engine?