Hydraulic oils need superior antifoam, anti-wear, and anti-emulsification properties. Turbine oils are in high demand for anti-corrosion, anti-rust, and anti-foaming properties.
But you may want to know which oil we used, hydraulic vs. turbine oil. Although turbine oil and hydraulic oil are often interchangeable, they aren't the same. They operate in different working environments, and they have other properties. However, before comparing them, let's first learn about hydraulic and turbine oil.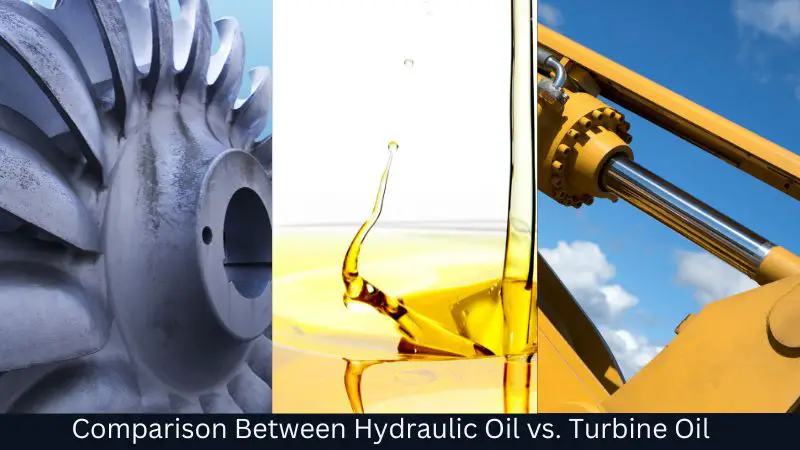 Hydraulic Oil
You can't imagine a hydraulic system without hydraulic oil. First, it works as a power transmission medium. Namely, it delivers energy to a hydraulic system.
Additionally, hydraulic oil has advanced anti-wear, cooling, sealing, lubrication, and anti-corrosion properties. The primary function of this oil is to save energy, reduce wear and tear on machines and extend service life.
In the market, you can find different types of hydraulic oils. Based on their application, this oil can be hydrostatic and power transmission. There are different types of hydraulic oil like HLP, AW, or HVI type hydraulic oil and the grades vary from 10 to 100 generally though the working function is almost the same for all types of hydraulic oil.
What Is Hydraulic Oil Used For?
Whether your hydraulic system is in, there is a magical elixir of mineral oils and additives to suit the situation. You can use hydraulic oils for several mechanical purposes, including extreme temperatures, high-pressure, and heavy-duty applications.
Hydraulic oils used in aviation or aerospace must meet different demands, as they are exposed to a comprehensive environment. Besides, you can use these hydraulic oils in heavy machinery, marine, automotive, etc.
Turbine Oil
According to the turbine type, you can classify this turbine oil as steam turbine oil or gas turbine oil. This oil is used in sliding bearings, reduction gears, and hydraulic control systems of connected units. The turbine oil's main job is lubrication, speed control, and cooling.
Turbine oil lubricates air and gas compressors, hydraulic equipment, and bearings. In addition to its superior lubrication properties, it gives efficient cooling. Also, it can protect your hydraulic system from corrosion, rust, and sludge. Due to their different applications and roles, turbine and hydraulic oil specifications and requirements vary.
What Is Turbine Oil Used For?
You can use turbine oil to lubricate bearings and auxiliary equipment in steam and hydraulic turbines. Moreover, you also can use this oil in turbo pumps, refrigeration turbo compressors, and gas.
This oil is used primarily as a working fluid in various closed-cycle industrial machinery. Steam and gas turbines have an extensive oil reservoir to lubricate your turbine bearings.
Read More What is it and How Does it Work?
Hydraulic Oil Vs. Turbine Oil Comparison
Hydraulic oil is different from other lube. It's a lubricant and a medium through which energy is transferred throughout the hydraulic system. On the contrary, turbine oil is used in steam and hydraulic turbines in turbo pumps. Even so, this oil lubricates bearings and auxiliary machinery in air and gas.
Performance Requirements:
Hydraulic oil needs cleanliness. Extending hydraulic oil life can save maintenance costs to maintain or improve hydraulic system efficiency. A good anti-wear property benefits of turbine and hydraulic oil.
Turbine oil must contain good anti-foaming, corrosion, suitable viscosity, and stability. You know, turbine oils have a wide variety of uses. Since they are required to lubricate bearings, compressors, and other machines under various conditions, this oil has essential quality requirements.
Properties:
Gas turbines have energy-saving and power properties. The lubricating oil is subjected to a high heat surface and mixed with air during operation. Gas turbine oils require superior high-temperature oxidation and wear resistance compared to steam turbine oils.
On the other hand, hydraulic oil works as the working medium of hydraulic systems. It mainly delivers hydraulic power while lubricating hydraulic elements.
Therefore, their working environments are different. Turbine oils need higher rust resistance and antifoam requirements. But hydraulic oil contains high provisions for anti-wear, anti-emulsification, and antifoam.
Additional Information About Turbine Oil:
Turbine lubricants must be versatile and act as lubricating oil and hydraulic fluid for various turbine systems. This allows lubricant inventories to be simplified for relatively few multipurpose products. Thus it reduces the ability for potentially expensive lubricant misapplication.
In the turbine industry, the most used products are ISO grades 32, 46 and 68, 100, 200, and more. TERESSTIC GT 32 is a super-premium petroleum-based (mineral) turbine lubricant. In particular, it's an excellent example of the heavy-duty gas and steam turbine industries.
Where turbine manufacturers specify higher viscosity oils, ISO grades 46, 68, or 77 also offer the best service. Premium grade oils best serve most compressors and pumps with ISO VG 32 or 46 and ISO VG 68 or 100.
ISO 68 Turbine Oil is an advanced fluid designed to give outstanding lubrication and cooling advantages for industrial turbine systems.
Designed for use in steam or gas turbine systems, even high-temperature bearing lubricants and coolants. This oil meets the needs of non-geared steam, gas turbines, hydroelectric, and bearing lubricant. Likewise, this oil protects crucial parts from rust and corrosion during operational service.
Even so, when the component is idle, this oil is versatile. Most importantly, this product passed the ASTM-D-943 turbine oil stability test for more than 10,000 hours. It means this oil indicates its ability to give an incredibly long service life.
Turbine 32 oil combines high-quality hydro-processed base oil and zinc-free additives. Notably, it meets the needs of modern light-duty gas and steam turbines.
32 turbine oil is a high-quality turbine oil that helps to lower operating costs and minimizes maintenance downtime. Without this, turbine 32 oil also ensures optimal system efficiency. This formula is highly resistant to degrade oxidation and prevents premature wear. The properties of water flow allow easy water drainage from the lubrication system.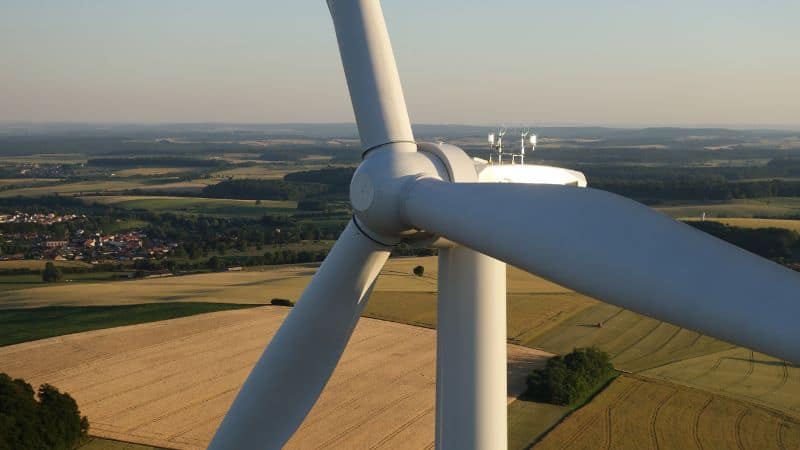 Turbine Oil 32 Equivalent:
Turbine Oil 32 equivalent products also provide quality and performance. So, in your emergency, you can use this oil's equivalent. Nevertheless, the turbine oil 32 equivalent is:
Fuchs Renolin DTA 32
Chevron Regal R&O 32
Gulf Harmony R&O Oil 32
Mobil DTE Light
Phillips 66 R&O Oil 32
Phillips 66 Turbine Oil 32
FAQ (Frequently Asked Questions):
Q. Can turbine oil be used as hydraulic oil?
It only depends on the hydraulic system. If your hydraulic system supports turbine oil, you can use this oil as a substitute. But we recommend that before using any oil, please check your owner's manual. It is because if you use any wrong fluid, it can damage your hydraulic system.
Q. What oil can be used as hydraulic oil?
You can use SAE 10, SAE 30, or SAE 20 engine oil as a hydraulic oil for any urgent requirement. And you can use these grades as substitutes for heavy machinery hydraulic systems.
Final Word:
High-quality turbine oil can ensure the performance and health of the turbine system. Thus, this oil plays many roles in the turbine system. Since turbine oil is exposed to harsh operating conditions, it requires quality base oils and high additives to perform well.
On the other hand, hydraulic oil is different from other lubricants. They work as a lubricant and transfer energy to the hydraulic system. This dual role makes hydraulic oil special.
Overall, hydraulic oil and turbine oil play different roles in different places. That's why comparing hydraulic oil vs. turbine oil is challenging. Ultimately, we are trying to give helpful information about both oils. Thank you.