HLP 46 hydraulic oil is a lightweight versatile oil that is suitable for huge applications. This oil comes with a good VI and low power point. Also, it's a type of pressure fluid used in a variety of hydraulic systems. We know hydraulic systems are used in various types of machines like bulldozers, excavators, cranes, and many industrial applications. It can protect them against wear and corrosion.
In contrast, Aw 46 hydraulic oil is suitable to operate off-road hydraulic systems like excavators, dump trucks, and backhoes. The main difference between them is viscosity. Both of them have their advantages and drawbacks. However, to know HLP 46 vs AW 46 which hydraulic oil is best? Read on.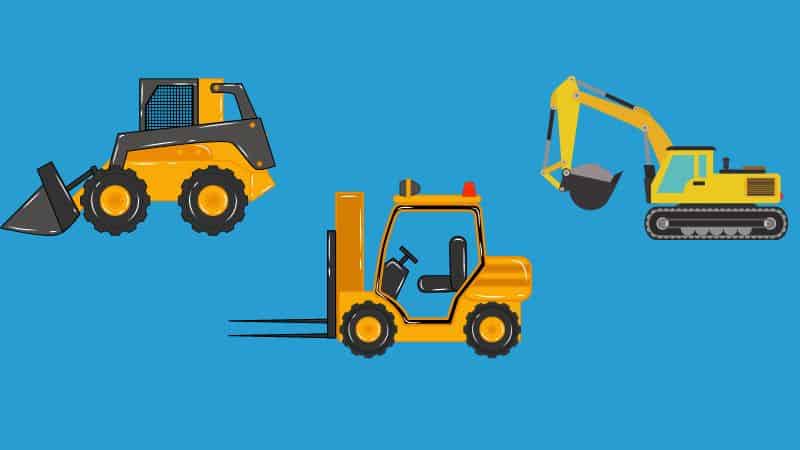 HLP 46 Vs AW 46: Which Hydraulic Oil Is Best?
HLP 46 hydraulic oil helps to operate smoothly hydraulic systems moving parts. Mainly, if you don't properly lubricate your hydraulic system moving parts then it can rapidly wear out and break your machine. By using HLP 46 you can extend the equipment's life and help it run smoothly. On the other hand, AW 46 has a zinc anti-wear additive that also can protect hydraulic systems by reducing wear.
Certainly, due to its medium-grade flow characteristics with thickness, ISO VG 46 is the famous grade. AW hydraulic fluids are thinner than HLP hydraulic oil. Though thinner oil works well in cold temperatures when they are too thin can cause leaks.
HLP 46 has flow behavior almost like olive oil. So it can be considered relatively thin.HLP 46 oil can help to keep your component running smoothly for years.HLP 46 hydraulic oil contains high-load carrying capability and oxidation stability. If you want an oil that meets the requirements of DIN 51524-2 HLP, this HLP 46 will be the best choice.
Read Also: Is HLP 46 Hydraulic Oil best?
R&O Hydraulic Oil Vs AW 32:
R&O or RO means rust and oxidation -hydraulic oil which comes with advanced anti-rust and anti-oxidation characteristics. For these oils ISO classification is HL. In contrast, AW stands for the anti-wear additive package. These oil's ISO classifications are HM.
R&O is a 10-weight oil with additives. And it's suitable for applications where a premium R&O product is not necessary. AW 32 oil also protects against rust and oxidation and has anti-foam additives. Additionally, AW32 oil is also approximately a 10-weight oil.
 In addition, AW 32 hydraulic fluids have an ISO VG of 32 It is the liquid thickness tested at 40°C. ISO VG 32 has good cold weather flow ability. Hydraulic oil AW 32 comes to offer amazing protection in stationary and mobile hydraulic vanes-, gear types pumps, and pistons.
Besides this, you can use this oil in high-performance industrial applications. In contrast, R&O hydraulic oil is suitable to use in circulation systems, gear lubricants, and many other industrial applications.
ISO Vs AW Hydraulic Oil
ISO stands for "International Standards Organization" and is reported as a number from 2 to 1500. This number is important because lubricant viscosity is the single most essential factor when choosing the appropriate oil for your components.
AW or anti-wear hydraulic oil designed for use in various hydraulic systems. Moreover, AW is a non-detergent and zinc-based oil with amazing demulsibility and oxidation properties and has foam and rust inhibitors.
In the industry, R&O indicates mineral oils that are upgraded in terms of anti-oxidation and anti-rust qualities. As HL, these oils are classified by the International Organization for Standardization. AW is an acronym for Anti-Wear that includes an anti-wear additive package. These oils are classified as HM by the International Organization for Standardization. MV is an acronym for multi-viscosity.
Hydraulic Oil 46 Vs 68
You can find a few main differences between 46 and 68 hydraulic oil. First, these types of oils contain different viscosities. High-viscosity oils can break down, resulting in bearing failure and heat generation. Additionally, 68-grade is thicker, referring to higher viscosity. Nevertheless, compared to viscosities, you can see 46-grade is thinner than 68-grade.
Temperature is the other essential difference between these two types of hydraulic oil. Most engines run at high temperatures, that's why engine oil is not perfect as a hydraulic fluid.
ISO VG 46 is primarily used for industrial plants operating under high pressure. ISO VG 68 is meant for big load-bearing systems.
From the hydraulic system at 45°c, hydraulic oil starts leaking. In some cases, you can replace ISO 46 with 15w SAE oil. The reason is that ISO specifications can overlap with SAE weights. Furthermore, a thinner ISO 46 is better for cold climates.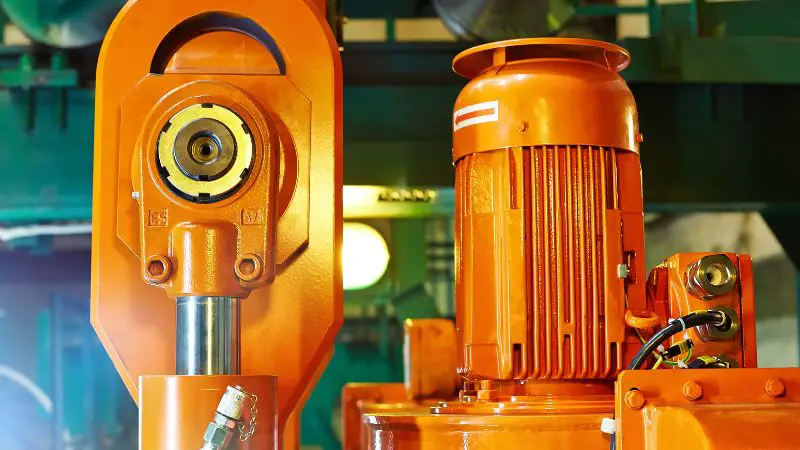 HLP 46 Hydraulic Oil Equivalent
Generally, HLP or ISO VG 46 is an anti-wear hydraulic oil. There are many equivalent products of HLP VG 46 hydraulic oil. And all of them offer similar quality and performance. See below to know the equivalent product of HLP 46 hydraulic oil:
BlueSky PureBlu Hydraulic Oil 46
Mobil DTE 25 Ultra
Phillips 66 Megaflow AW Hydraulic Oil 46
Chevron Rando HD 46
Shell Tellus S2 MX 46
FAQ(Frequently Asked Questions):
Q. How many types of hydraulic oil are there?
There are 4 types of hydraulic oils. And the 4 types of hydraulic oils are:
Synthetic hydraulic fluid
Mineral-based hydraulic oil
Multi-grade hydraulic oil
Water-based hydraulic oi
Q. Can I use ISO 46 instead of ISO 32?
Yes, usually 32 is thinner, and 46 is medium. Both of them have their benefits and different viscosities. Generally speaking, if temperatures are low in winter, use ISO 32 and ISO 46 hydraulic oils with lower viscosity. But you should always try to use recommended viscosity grade.
Read: Hydraulic Oil Selection Guide
Q. Is ISO 46 the same as AW 46?
Yeah. Actually, base oil quality controls oxidation, corrosion, and aeration, and suppresses foaming. AW 46 has an international standard viscosity grade or ISO VG of 46. It is the thickness of the liquid tested at 40°C.
Q. What does AW mean in hydraulic oil?
The meaning of AW in hydraulic oil is anti-wear and the AW oil ISO classification is—HM. "These oils protect the hydraulic machinery so that they perform properly and permanently.
You can find this AW hydraulic oil in several viscosities and additives for your specific application but is formulated of two basic ingredients. The two ingredients are an anti-wear additive and petroleum base liquid. They work to protect your hydraulic pump.
Final Word
Hydraulic oil is a non-compressible fluid commonly used to transfer pressure power in hydraulic systems. Depending on the specifications of the machine or hydraulic equipment, you may need different types of hydraulic oil. Generally, HLP hydraulic oil is suitable for many applications like forestry components, construction components, and agricultural machinery.
On the other hand, Aw 46 oil is suitable for off-road components. However, this is the article where we have discussed the difference between HLP 46 vs AW 46 hydraulic oil. We hope after reading this article you can know very well about these both hydraulic oils.
Read Also: HVI 22 Hydraulic Oil