The Ecosafe hydraulic oil has outstanding lubricity and high-temperature strength. This feature allows them to provide incredible performance benefits while reducing operational costs and environmental impact.
EcoSafe fluids represent a decisive advance in fire-resistant hydraulic fluid technology. These fluids offer superior performance over premium anti-wear mineral oils. Besides this, it provides remarkable performance and many benefits over other synthetic fluids. And the main thing is, it is environment-friendly oil.
EcoSafe hydraulic fluids are suitable for both industrial and mobile equipment. However, let's discuss to know more: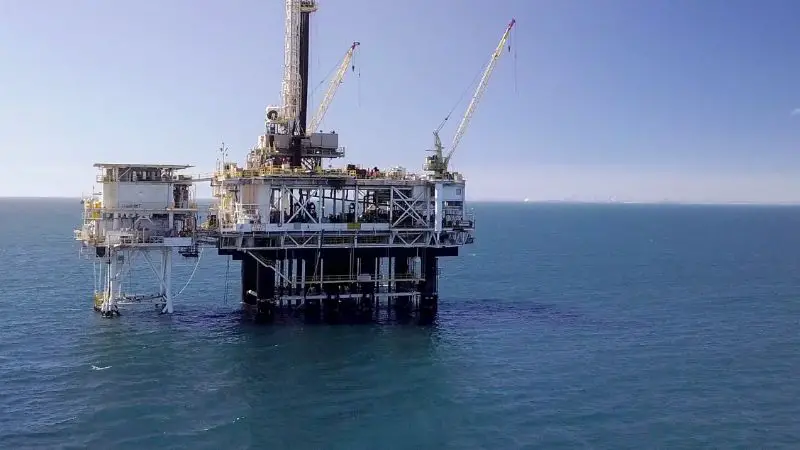 What Is Biodegradable Hydraulic Oil?
Biodegradable hydraulic oil is a fully formulated, environment-friendly, readily biodegradable, anti-wear, non-toxic fluid. It's especially suitable for marine, high-pressure industrial, construction, turbine, and more ecologically sensitive areas.
Usually, it is formulated with a variety of high-oleic vegetables and biodegradable synthetic polyol ester base oil. It mainly meets USDA destination EO for bio-based products and more approval for marine applications.
Biodegradable Hydraulic Oil ISO 46:
Biodegradable hydraulic oil 46 offers excellent safety and high biodegradability. In particular, this hydraulic oil performs better when exposed to water, sunlight, and microbial activity. This hydraulic oil is also formulated with high-quality oleic vegetable oils and synthetic esters. This oil is made in the U. S.
Application:
Using vane gear and piston hydraulic systems, you can use biodegradable hydraulic oil in stationary and mobile applications. And the operating temperature is up to 180°F. Likewise, this oil is suitable for places with desirable biodegradability and low toxicity. Some typical applications are logging, construction, farming tools, lawn, etc.
Notably, this oil is compatible with most petroleum and synthetic-based hydraulic oils. Nevertheless, it would help if you drain or flush your system correctly for proper performance.
Ecosafe EHC 46
Developed with a high viscosity index (PAG), a base stock with a nonmetallic additive package. Shell offers EcoSafe EHC S3 DU, formerly EcoSafe EHC. Features demanded by today's high-performance hydraulic system and approved by FM Global.
The fluids range meets pump performance requirements, even at high operating pressures. In fact, this eco-safe, etc. 46 oil comes with amazing lubricity for increasing pump life and exceptional shear stability. Typically, this can resist thermal and oxidative degradation and won't degrade to make sludge or varnish.
The EHC 46 contributes to long-term system cleanliness. And in this way, it expands maintenance intervals and service life. Generally, these fluids are hydrolytically stable, resulting in reduced fluid erosion and acid formation. Eventually, it can damage and destroy hydraulic pumps.
Furthermore, it contains a high ignition temperature and lower flammability than mineral oil. After proper flushing and condition monitoring, you can convert it from polyol-ester-based and phosphate-ester fluids.
Water-Safe Hydraulic Oil:
Now hydraulic fluids must do extra than before because of increasing the demands of operating pressures, reliability, and safety. Sometimes the water-safe application is also mandatory in a few hydraulic applications, which means water may contain in the operation space but it should not harm the process, in these cases, water-safe hydraulic oil has no alternatives.
Identifying products that provide the best lubrication besides water-safe performance and protection from wear and corrosion is critical. Nonetheless, for your Acculube operations, it's recommended to use water-safe hydraulic oil. The reason is that it can meet your tools and facility needs.
Shell Eco Safe S3 DU 46:
Shell Eco Safe S3 DU 46 are fully synthetic non-aqueous hydraulic fluids, a factory-approved fluid. You can use these fluids in marine, industrial, and mobile equipment. For example, in systems with servo valves, high-pressure systems, and all robotics.
Yet, this fluid is designed from a high viscosity index, nonmetallic additive package. Also, they satisfy the stringent standards for toxicity and biodegradability. These fluids have excellent low-temperature properties, the best shear strength, and thermal degradation.
Additionally, these fluids also meet Sauer-Danfoss, Denison, and Bosch-Rexroth specifications. The additional features are HVI, low pour point, low forming, heat transfer, etc. Besides, it's compatible with standard hoses and seals.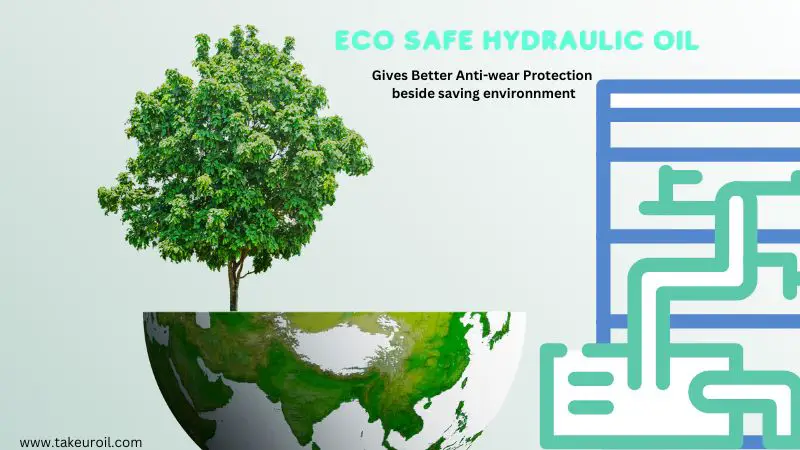 Shell Fire-Resistant Hydraulic Fluid:
Hydraulic systems are critical in industrial and marine settings to protect mobile set-ups. In conditions that can be run efficiently, moderate to severe, they require lubrication to improve safety by increasing fire resistance. Besides this, it can increase the local ecosystem's protection.
Shell Fire-Resistant is based on natural ester and fire-resistant hydraulic fluid. So, it improves this increased protection along with anti-wear properties.
Hydraulic and fluid transmission systems in open environments are subject to broad temperature changes. Yet, Shell fire-resistant hydraulic fluids' natural HVI helps provide responsive performance from cold start to heavy-duty operation. Most importantly, HVI and shear stability offer compatible viscosity where broad variations in ambient conditions are expected.
Low-temperature performance features enable responsive performance in full-load heavy-duty operation from cold stat. A high viscosity index and shear solid stability provide stability at high operating temperatures.
Additionally, to protect the engine from harsh operating temperature ranges, the shear-stable, high viscosity index fluid enables enhanced hydraulic efficiency. Overall, Shell fire-resistant hydraulic fluid is engineered to work in multiple settings. Even so, it can help you fulfill your environmental duties.
FAQ (Frequently Asked Questions)
Q. Is hydraulic fluid environmentally safe?
Hydraulic fluids are the most common fluids released into the environment. Hydraulic fluid is ultimately a non-toxic, biodegradable liquid that meets EPA standards. Environmentally safe hydraulic fluids are recommended instead of petroleum-based and toxic synthetic fluids. You should use safe hydraulic oil in applications where fluid leakage could deteriorate the environment.
Q. How long does it take for hydraulic fluid to decompose?
Eventually, hydraulic fluid components degrade in the environment, but complete degradation may take more than a year.
Final Word:
In summary, eco-safe hydraulic oil provides the best hydrologic stability. Still, it won't break down and doesn't read with water. It can, most importantly, reduce fluid erosion and acid formation, damaging and destroying your hydraulic pumps. Subsequently, it has a high resistance formula to remove sludge and thermal degradation.