Any diesel vehicle fitted with a DPF (Diesel Particulate Filter) must use a 'Low SAPS' oil. But you may wonder why you need to use this type of oil. Actually, low SAPS oil has substances of sulfated ash, phosphorus, and sulfur. All these substances can block and build up your car's DPF. To avoid blockages, it's essential to have this substance low in oil. Cars with blocked DPF can affect engine performance and boost emissions.
That's why oil manufacturers have created a series of oils with low levels of sulfur and phosphorus. In the lubricant industry, they are known as low-emission or low-SAPS oils. Let's learn about low-SAPS oil in detail and more information on this topic below.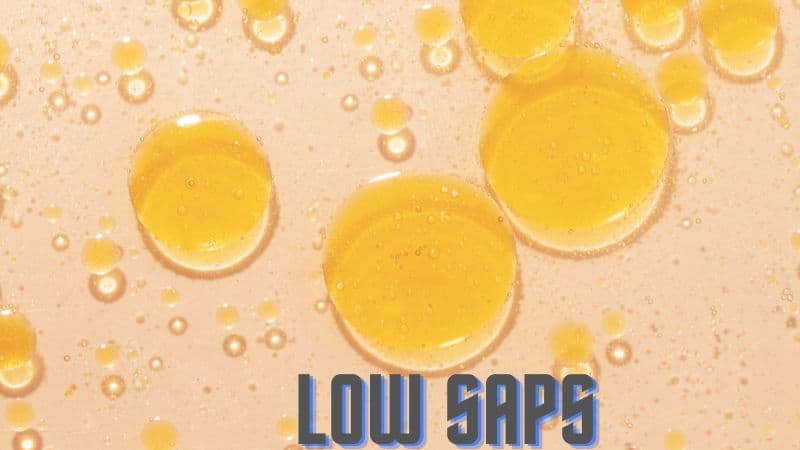 What Does Low SAPS Mean?
SAPS= "SA" is for sulfated ash, "P" is for phosphorus, and "S" is for sulfur.
The best explanation is that some additives are limited to lower SAPS oils. And this is not an additional part of the additives. These contents have anti-wear and antioxidant properties.
They can cause engine performance problems, decrease fuel efficiency, and enhance gas emissions. Let's know what about these Low SAPS= sulfated ash, phosphorus, and sulfur substances in detail:
Sulfated Ash:
The sulfated ash limit is an analytical examination that measures the number of metallic elements that form during the combustion of engine oil. Primarily, this is derived from anti-wear and detergent additives in motor oil. Phosphorus- and sulfur-based additives added to engine oil cause residual ash to appear and burn in engine oil.
The metal content cannot be removed. Consequently, particles accumulate in the diesel particulate filter pores when the engine oil burns, dramatically decreasing its life. These particles can damage the catalytic converter. So though sulfated ash is important in engine oil recipes, but more ash contained may decrease engine life by depositing ash in the piston cylinder.
Phosphorus:
The powerful additive is phosphorus, which reduces friction and wear on engine moving parts. Additionally, phosphorus is most commonly used in zinc ester formulations.
Yet, it forms a safety film on metal parts, protecting engine parts from abrasion and wear. Other Phosphorus sources are corrosion inhibitors, antioxidants, friction modifiers, and extreme pressure additives. On the other hand, when it burns, it clogs the DPF and can poison the GPF in gasoline-engine vehicles.
Sulfur:
Adequately, Sulfur antioxidant additives have anti-wear and antioxidant properties. Sulfur forms sulfur oxides when burned. Like phosphorus, ash particles block the DPF when the oil thickens.
Low SAPS Oil Review
Low SAPS oil is oil that has a low content of sulfate ash (SA), Phosphorus (P), and sulfur (S). The other term for low SAPS is "low ash" because the tendency to produce ash is common.
Similarly, Low SAPS oil is a motor oil formulated for low levels of specific constituents. Low SAPS components are commonly known as "ash-forming" components. This oil can negatively impact the performance and catalytic converters' longevity and diesel particulate filters (DPFs) in modern engines.
Moreover, this oil generally has low sulfur, phosphorus, and ash levels. This content offers better protection for exhaust treatment systems, prolongs their life, and decreases emissions. It's beneficial for diesel engines with particulate filters. It's because it helps to keep them in good working condition and reduces costly repairs.
In other words, Low SAPS oil is also known as "ultra-low SAPS" engine oil. Yet, you can use this oil commonly in vehicles with diesel engines that fulfill Euro IV, Euro V, and Euro VI emission standards. Besides, this oil is suitable for gasoline with a three-way catalytic converter engine.
Low SAPS Oil Viscosity:
Low SAPS oils suddenly became necessary as the DPFs were getting blocked by the available oil. Oil manufacturers made this oil and rescued them with a set of lower SAPS oils. In the subsidiary oil industry, one SAPS oil isn't enough. That's why five low-SAPS car oils and two commercial oils exist. These low SAPS oils contain different viscosity as they work in other conditions.
ACEA (European Automobile Manufacturers Association) has given low SAPS oils a specific specification starting with C – they follow a logical order of C1, C2, C3, C4, C5. C1 low SAPS C1 oil will only be available in 5W-30 viscosity. C2 oils contain viscosity of 0w30 and 5w30. C3 oil has 5W30, 5W40, or 0W30 viscosity, and C4 has 5W30 viscosity. Finally, C5 oil contains 0w20 or 5w20 viscosity.
Five Categories Of Low SAPS Oil:
Actually, the five low SAPS oils all have specific specifications; they're all different. So, let's talk about these five categories in detail below:
Low-SAPS C1:
You can use this C1 low SAPS oil in diesel engines that meet Euro 6 emission standards. They contain low ash, phosphorus, and sulfur substances. So, it can protect the engine's catalytic converters and diesel particulate filters (DPFs).
Notably, you can also use low SAPS oil in petrol engines with a three-way catalytic converter. Nevertheless, C1 oil was mainly used in Land Rover and Jaguar. But it is unlikely to be prescribed in modern car engines.
Low SAPS C2
For French cars, this oil is often chosen. But now it's becoming the preferred specification for other automobile manufacturers. C2 oil can have a 0W30 or a 5W30 viscosity.
Low SAPS C3
Standard cars associated with C3 oil: BMW, Mercedes Benz and VAG. C3 oil contains viscosity of 5W30, 5W40 or 0W30. In this instance, clever oil technology allows for the inclusion of C2 performance.
LOW SAPS C4
Renault engines use C4 oil. It is also used in Nissan's Renault engines. The ACEA C4 specification will generally be linked to the Renault specification RN 0720. Typically, C4 oil is diluted to 5W30 viscosity.
Low SAPS C5
C5 oil is a 2020-generation oil developed for super fuel economy. Oil viscosity is usually 0W20 or 5W20. Many manufacturers are now specifying C5 oils with their own manufacturer specifications. Generally, you can use these oil specifications in VAG 508.00/509.00 Volvo RBSO-2AE, Mercedes Benz 229.71, and Volvo RBSO-2AE.
Low SAPS Oil Vs. Mid SAPS:
Low-SAPS and mid-SAPS oils are C-grade oils, which means they are catalyst- and DPF-compatible. ACEA oil grades are described with a numbering system. You may know ACEA C oils are further divided into C1, C2, C3, C4, and C5-grade oils.
Therefore, C1 and 4 are low-SAPS oils, and C2, C3, and C5 are mid-SAPS oils. Mid-SAPS oils have tiny ash content. As we know, low-SAPS oils have lower ash content than mid-SAPS oils. Basically, low-SAPS oils can fill sensitive devices after treatment.
A "low SAPS and mid-SAPS both oil contain smaller sulfated ash phosphorus and sulfur than a normal oil. Levels vary depending on the type of oil you require. Both of these oils are best to use in modern turbo diesel engines. Plus, they help to improve fuel economy in modern petrol engines. Penrite ENVIRO+ engine oils are developed for cars that need low and mid-SAPS.
Low-SAPS vs High-SAPS:
Accordingly, Low SAPS means it provides lower protection, which is DPF emissions-friendly. In contrast, High SAPS means it delivers higher protection and is not DPF-friendly. In the early 2000s, there was only "high SAPS" oil, for example ACEA A3/B4. Specially, this oil was used for Petrol and B Diesel.
To run these cars there was fine. Then, diesel particulate filters (DPF) arrived on the scene, and the automotive world was changed. At first, DPFs were optional, but they became mandatory on all diesel vehicles in 2009. After that, manufacturers realized that conventional high SAPS oils such as ACEA A3/B4 could block the DPF.
It was soon realized that conventional high SAPS oils such as ACEA A3/B4 could block the DPF. The oil industry made four low-SAPS oils. Some oil brands, such as Valvoline, use enough brain to mix ACEA C2 with C3. Thus, it helps to amplify the application of the oil. Everything went well, and we got a new family of low SAPS oils – ACEA C1 C2 C3 C4.
Since low SAPS oil has a low tendency for ash formation and low emissions additives, it's best for modern engines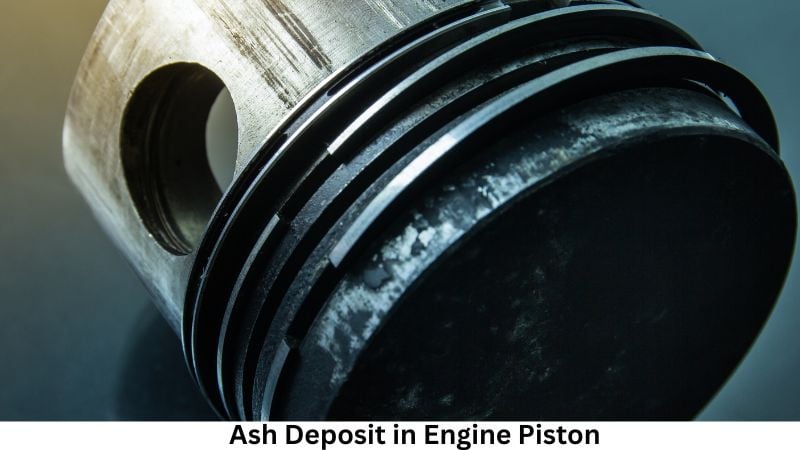 What Are The Best Low SAPS Engine Oils?
Several low-SAPS engine oils are available on the market, including Shell, Mobil 1, Valvoline, Castrol, and Liqui Moly. All of these oils meet ACEA (Association des Constructeurs Européens d'Automobiles) and OEM standards. That's why it can deliver excellent engine protection and performance.
You should choose Low SAPS oil depending on your engine type, model, and make. In addition, depending on your location, you can find all these products available. You can check the manufacturer's website or OEM for available products. Furthermore, remember to check your owner's manual recommendation before using any products.
However, here we give some of the best low-SAPS oils below:
Liqui Moly Top Tec 4200 5W30 (Low SAPS C4)
Valvoline Advanced Full Synthetic Diesel Motor Oil 5W40 (Low SAPS C4)
Castrol Low SAPS oil 5W30 (Low SAPS C2)
Shell Helix Ultra Professional AG 5W30 (Low SAPS C3)
Mobil 1 ESP Formula 5W30 (Low SAPS C1)
Read:
Final Word:
This is why oil manufacturers make a series of oils with low sulfur and phosphorus levels. They are introduced as low-emission or low-SAPS oils. A low SAPS means a lower ash level due to less tendency to form ash. Ash can build up over time and cause blockages in your vehicle's diesel particulate filter. A blocked DPF can affect car performance and increase emissions.