EP 460 gear oil is a family of industrial high-pressure gear lubricants. They come with high-quality mineral oil, which helps decrease formation, also helping to extend the service oil life.
Additionally, these EP oils have a phosphorus/sulfur high-pressure additive system. Besides this, they provide high load-carrying capacity and protection against wear.
These oils also protect against steel corrosion and copper-containing metals and prevent foaming. EP oil has good water handling characteristics so that water separates quickly from the oil for easy water removal.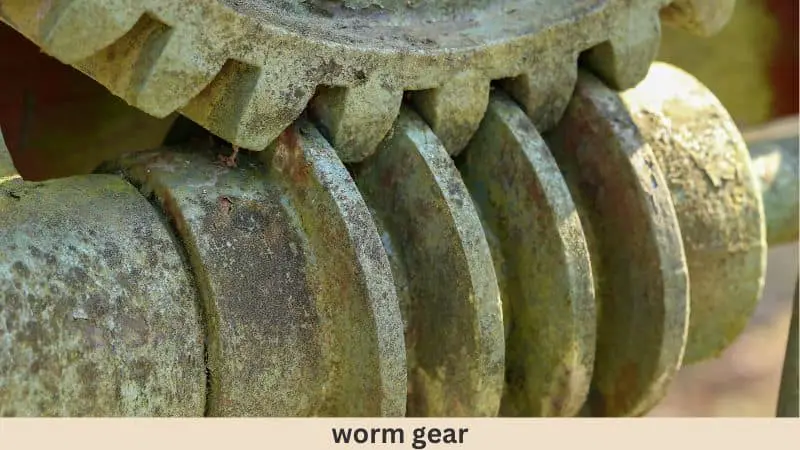 Uses Of EP 460 Gear Oil:
EP 460 gear oils are effective in splash or circulation systems. Yet, you can use this EP gear oil where industrial gear oil is essential. Also, EP grades are perfect for lubricating the heavily loaded gear sets, bevel designs, and helical.
Without that, it offers safety in applications where shock loading happens. 460 EP gear oil is also suitable for worm gears where specified. They are also effective for lubricating rolling contact bearings and plain bearings.
Benefits Of EP 460 Gear Oil:
They enjoy fame for consistency and quality. Moreover, this oil can handle a wide variety of solid gear applications. Likewise, they are designed with extreme-quality mineral stock and an indeed selected additive system.
Notably, the manufacturer manufactured the lubricant under the highest quality level of assurance and control in our state-of-the-art blending facilities.
Property And Specifications:
| | | | | |
| --- | --- | --- | --- | --- |
| Property | 150 | 220 | 320 | 460 |
| Viscosity Grade | ISO 150 | ISO 220 | ISO 320 | ISO 460 |
| Density @ 15.6 C, kg/l, ASTM D4052 | 0.89 | 0.89 | 0.90 | 0.90 |
| Copper Strip Corrosion, 3 h, 100 C, Rating, ASTM D130 | 1B | 1B | 1B | 1B |
| EP Properties, Timken OK Load, lb, ASTM D2782 | 65 | 65 | 65 | 65 |
| FZG Scuffing, A/16.6/90, Fail Stage, Rating, DIN 51354 (mod) |   | 12+ | 12+ | 12+ |
| Emulsion, Time to 37 mL Water, 82 C, min, ASTM D1401 | 30 | 30 | 30 | 30 |
| FZG Scuffing, A/8.3/90, Fail Stage, Rating, DIN 51354 | 12+ | 12+ |   | 12+ |
| Flash Point, Cleveland Open Cup, °C, ASTM D92 | 230 | 240 | 240 | 240 |
| Kinematic Viscosity @ 100 C, mm2/s, ASTM D445 | 14.7 | 19 | 24.1 | 30.6 |
EP 460 Gear Oil Equivalent:
EP Gear Lubricant 460 equivalent products provide a similar quality and performance. They also can decrease the formation of wear and tear from gears and tools. The equivalent of 460 is Chevron Meropa 460, Mobilgear 600 XP 460, Shell Omala S2 GX 460, and Sunoco 460.
Basically, all of this equivalent is a premium quality high-pressure industrial gear oil. So, you can use them as an EP-460 oil equivalent in your heavy loads, shock loads, and high peak loads.
Mobil Spartan EP 460:
Mobil Spartan EP 460 oils are a family of industrial gear lubricants. They come with high-quality mineral oil that can reduce sludge formation. Spartan comes with a sulfur high-pressure additive system. That's why they can offer protection against wear and tear.
In addition, they also can offer rugged protection against steel rust and copper-containing alloys and prevent foaming. Most importantly, you can use this oil in spur, helical and bevel designs. The equivalent of Spartan gear oil is Shell Omala gear oil. Ergo, you can use it as a Spartan on your gear system.
Mobil SHC 634 Gear Oil
Mobil SHC-600 Series lubricants are extraordinary bearing gear oils formulated to offer excellent service in oil life and trouble-free operation. HSC 634 gear oils help enhance consumer productivity. These are scientifically engineered oil designs using unique proprietary and Mobil HSC technology.
For that reason, they can deliver excellent and balanced performance at low and high temperatures. The 634 gear oil features excellent low temperatures properties and advanced air release performance in low-grade viscosity.
Typically, they can resist mechanical shear, high shear bearing, and heavy load applications with virtually no viscosity loss.
Advantages Of 634 Gear Oils:
Accordingly, the brand of Mobil SHC lubricants is appreciated for its performance and innovation worldwide. Mainly, these synthetic products embody our continued commitment to using advanced technology to deliver fantastic lubricant products.
Furthermore, it provides good oil life, deposit control, and thermal/oxidative and chemical degradation resistance. Although the Mobil SHC 600 Series is generally compatible with mineral oil-based products, mixing may reduce their performance. Consequently, before using these products, you must clean them thoroughly to acquire the best performance.
Applications:
Mobil 634 gear oils are suitable to use in a variety of gear and bearing applications. Even so, it's effective where low and high temperatures are encountered. You can use this oil where traditional oil can't perform very well and where improved performance is needed.
Notably, they are helpful in applications with high component maintenance costs, replacement, and system cleaning.
Mobilgear 600 XP 460
Mobilgear 600 XP 460 is an extra high-performance gear oil formulated with circulation lubrication systems for gear drives. As a leading member of Mobil's line of industrial lubricants, it has excellent high-pressure and load-carrying properties.
 And these properties make it perfect for use in gearboxes with high power densities. Therefore, this gear oil handles excess pressure and offers extra protection for bearings, gears, and seals.
The Mobilgear 600 XP 460 gear teeth provide maximum protection against wear and corrosion. Usually, it also exceeds industry requirements for wear safety in bearings. Nevertheless, it's compatible with gearbox seal components.
In fact, it protects while maintaining gearbox seal integrity and preventing oil leakage and pollution. Protecting bearings, gears, and seals can improve component reliability and expand productivity.
Application:
600 XP 460 gear oil is suitable for industrial spurs, bevel enclosed gears, and helical gears. Specifically, it's best for gear sets working under shock and heavy loads.
Mobilgear 600 XP 460 also finds wide applications like marine gearing applications. Without them, you can use it in non-gear applications, including slow speed, high load plain, and rolling contact bearings.
FAQ (Frequently Asked Questions):
Q. What does EP stand for in gear oil?
The EP gear oil functions to prevent this adhesive wear. Besides, it can protect equipment when the viscosity of the lubricating oil can no longer offer the required film thickness.
Q. What viscosity is 460 gear oil?
ISO VG 460 gear oil contains 460 CST midpoint kinematic viscosity (centistokes). The midpoint takes the average of the maximum and minimum kinematic viscosity calculated by the AGMA notation. The minimum and maximum AGMA 7 oil kinematic viscosity is 506 mPa. s and 414 mPa.
Q. What is EP-type oil?
When high-load capacity lubricants are required, extreme pressure (EP) additives of the sulfur-phosphorus type are suggested for gear drives. An excellent gear EP oil must stay a Timken OK load above 60 lbs.
Final Word
In the above, we have explained that EP 460 gear oil is formulated to offer good performance on all enclosed gears. They are even mixed with selected natural high-viscosity index grades and paraffinic base stocks.
Ultimately, they provide high protection against equipment, rust, and oxidation. Ergo, we hope you can get helpful information about what you want from here. Thanks for reading this article.
Read Also: EP 68 Gear Oil