Caterpillar is used for hydraulic and hydrostatic systems. Caterpillar oil is tested and approved by Caterpillar, Cat Hydraulic Oil (HYDO). Most manufacturers suggest using this oil to get optimum performance for the components of the hydraulic system.
Moreover, caterpillar hydraulic oil is also suggested for the improved lifespan of the hydraulic components. Furthermore, this oil is also recommended for hydraulic brake systems. Caterpillar is ready to provide maximum performance for your vehicle's hydraulic system or components.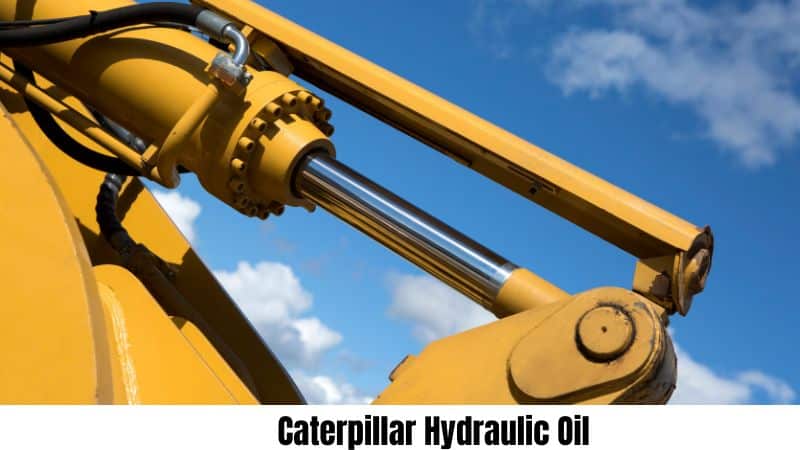 What Is Caterpillar Hydraulic Oil?
Caterpillar is a type of oil that is designed for the hydraulic system so that the oil can expand and protect the hydraulic components of the vehicles. This type of oil uses various applications and components to strengthen the oil and provide premium performance.
On the contrary, Caterpillar oil added premium additives and especially controlled the higher and extra protections of the component as well as drain intervals.
Furthermore, Caterpillar used advanced additives system formulas, including detergent, dispersants, rust inhibitors, anti-wear agents, and defoamers. The anti-wear agents are also ready to protect the components from wear. Undoubtedly, this type of oil is also ready to protect the components from rust.
Pros & Cons of Caterpillar Hydraulic Oil
Caterpillar Hydraulic offers plenty of benefits. Though it offers lots of advantages, you will also discover some disadvantages too.
Pros
Keep the hydraulic components safe
It works against wear, rust, and other harmful things which keep the engine and other components long-life
The oil is easily worked with a hydraulic brake system
Caterpillar used a combination of premium additives
Used advanced hydraulic technology
Cons
Generally, Caterpillar hydraulic oil is a little bit expensive
Caterpillar Hydraulic Oil Substitute
Caterpillar hydraulic oil is truly far better for hydraulic components. It makes the components stronger, premium optimum performers, and so on. But what can you do when you don't afford Caterpillar hydraulic oil? Following the acceptable substitute to get a perfect alternative list.
Cat diesel engine oil
Drive train oil or Cat Transmission
Commercial heavy-duty engine oil with a minimum zinc content of 900 PPM
MTO (Cat multi-purpose tractor oil)
These are the best substitute for Caterpillar hydraulic oil, which you can consider for your vehicle. Caterpillar Machine Fluids Recommendations suggest these oils.
Read about Hydraulic Oil Substitute
What to Look for in a Caterpillar Hydraulic Oil Equivalent?
Crankcase Viscosity
Caterpillar or Cat oil typically comes with two viscosities: SAE 10W and 30. You can consider any of these oils. But it would help if you remembered that you must avoid mixing different oils' weights.
Specific Additives
First of all, HYDO used balanced additives. Moreover, it also comes with anti-wear protection, rust inhibitors, and some other things. The main thing is that this type of oil uses a minimum of 900 PPM zinc dithiophosphate.
CAT Hydraulic Oil Advanced 10
Caterpillar introduced a new hydraulic oil to the fluid product line named Advanced 10. This new oil comes with a combination of premium additives and high-quality based oil. Like Caterpillar hydraulic oil, this new Advanced 10 oil is also ready to protect the components.
This is the updated version of Caterpillar oil. However, this oil is also ready to protect the hydraulic components from wear, tear, rust, and other harmful things. The weight of Advanced 1o oil is 5 G. Undoubtedly; Advanced 10 is a premium-grade oil for hydraulic components.
FAQs (Frequently Ask Questions)
Q: What hydraulic fluid does Caterpillar use?
Answer: Caterpillar uses s Caterpillar Hydraulic Oil (HYDO) because of getting premium performance and also comes with quality additives. Moreover, this oil provides optimum protection from wear, rust, tear, and other harmful things.
Q: What weight is Caterpillar hydraulic oil?
Answer: The weight of caterpillar hydraulic oil is used at a minimum of 5 G. It also depends on other factors like viscosity. You will get an accurate weight measure on the oil bottle level.
Q: What are the 4 types of hydraulic fluid?
Answer: The 4 types of hydraulic fluid formulas are lubrication, sealing, contaminant removal, and heat transfer. Based on these 4-formula, the hydraulic oils work and protect the vehicles' engines from harmful things. For example, the contaminant formula protects the components from rust and wear.
Q: What fluid is best for hydraulics?
Answer: According to my research, conventional anti-wear hydraulic oil is the best solution for fluid. This oil comes with appropriate viscosity. Moreover, the oil is ready to protect the vehicle's hydraulic components and make them a longer life.
Wrapping Up!
Caterpillar hydraulic oil is designed to protect the hydraulic components. Moreover, this oil protects the components from wear, tear, rust, heat, and so on. Of course, it is a premium quality oil and provides optimum performance. So, you will try Caterpillar oil in your vehicles for the hydraulic components.
RELATED: