You may always want to use trusted brands' products for your Volkswagen Jetta. VW Jetta oil is essential to the maintenance of Volkswagen Jetta vehicles. Regular oil changes are necessary to ensure your engine runs smoothly and efficiently. That's why you should use a specific type of oil for your VW Jetta.
Your VW Jetta needs a particular oil because it keeps your engine properly lubricated and running efficiently. Please keep reading to learn more about changing the oil, capacity, and what type of oil your VW Jetta takes.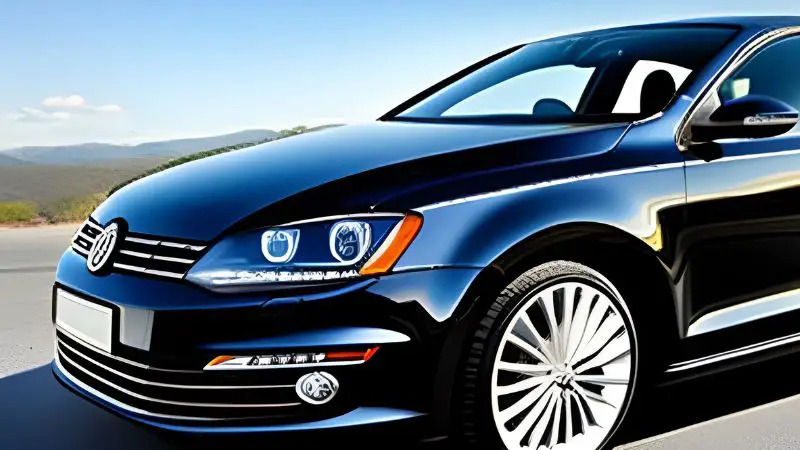 VW Jetta Oil Type:
If you buy a new Volkswagen Jetta, you may need to learn much about the VW Jetta oil type. But when you want to change your VW Jetta oil, ensure it's a 5w30 oil. It's because VW Jetta oil is a synthetic oil with rare additives and impurities. Besides this, it can weather combustion engines more effectively.
It works excellently in newer engines and provides excellent longevity than traditional oil. Since Volkswagen Jetta has many models, every model must use recommended oil. Let's know what model needs which types of oil:
2019 VW Jetta Oil Type:
To know what type of oil you should use, Volkswagen tells check your owner's manual. To ensure your 2019 VW Jettas are healthy and perform, Volkswagen recommends 0w20 or SAE 5w30 oil. They said if you use that oil, your Jetta can work at its maximum efficiency.
The viscosity grade keeps your 2019 Volkswagen engine running smoothly in various weather conditions. Also, it can keep your engine pistons and other parts clean. Most importantly, this type of oil can help to improve fuel efficiency.
2020 VW Jetta Oil Type:
Your 2020 Volkswagen Jetta could be the best car you'll ever own. Or you can help to keep it highway-legal. No matter the situation, for your 2020 VW Jetta, you can use SAE 0w20 viscosity oil or all OEM-approved VW 508 00 oils.
2022 VW Jetta Oil Type:
Like another model of VW Jetta, your 2022 VW Jetta also needs specific types of oil. It's because only proper oil can lubricate your engine accurately and keep it running smoothly. That's why you use suitable oil for your 2022 VW Jetta. However, for your 2022 VW Jetta, you can use 0w20, 0w30, and 5w40 oil.
VW Jetta Oil Capacity
The capacity of VW Jetta oil is determined depending on the engine and year of the model. Generally, the VW Jetta's oil capacity is between 3.8 quarts and 3.6 liters. Let's learn the model capacity of VW Jetta oil:
2015 VW Jetta,
6L CBPA 4 Cyl. Engine, an oil capacity of 3.8 quarts (3.6 liters).
2014 VW Jetta,
With 6.0L CBUA 5 Cyl. Engine, an oil capacity of 6.3 quarts (6.0 liters).
2022 VW Jetta,
With a 5.7L DKFA Turbo 4 Cyl. Engine, an oil capacity of 6.0 quarts (5.7 liters).
​When Should You Need To VW Jetta Oil Change?
The timing of your oil change may vary based on several factors. For instance, how often you drive, the distance, or even the area you drive in. All of this, you should know that sticking to your recommended oil changes is essential. Mainly, if you change your oil, your car will benefit.
Your car performs at its best when adhering to VW Jetta oil changes. And also it provides smooth acceleration and gear transitions during your travels on the road.
VW's official website says the recommended oil change is once a year or every 10,000 miles. Generally, your Volkswagen Jetta's oil should be changed every 5,000 to 7,000 miles.
Nevertheless, if you don't keep track of the miles on your odometer, you can know the oil changing time in a few ways. For example, it can be engine oil dashboard light, high engine performance, and when engine oil looks cloudy and dark.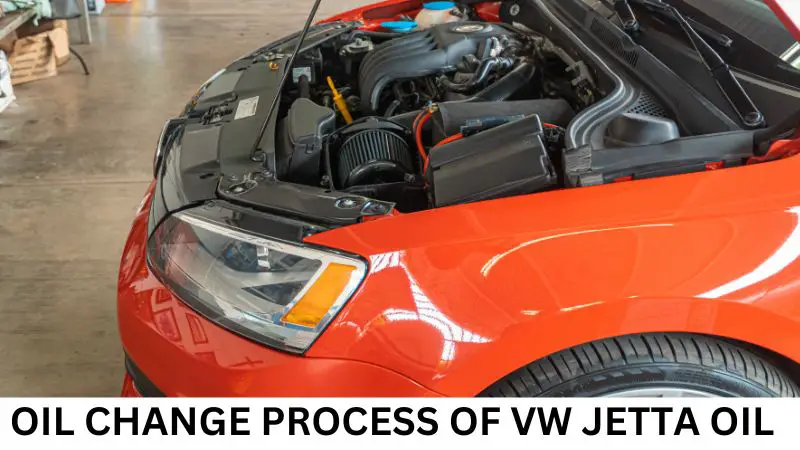 Before you change the oil, you should familiarize yourself with the method so that everything goes fine. Let's start with the following:
Step 1
Start by making sure the engine is warm. Because of it, you can ensure that the oil flows more thoroughly from the machine during exhaust.
Step 2
You should lift the car to access the underside of the engine. You can use an automotive lift. You can check the owner's manual to ensure your lift point locations.
Step 3
Now, remove the splash pan. Actually, it's held in place with a total of 8 T-25 screws. One located on the front of the pan, three on the driver's side, and four on the passenger side. Finally, remove the three T-45 bolts on the back side of the splash pan, along with removing the last bolt.
Step 4
Then leave the two locking tabs. At that time, remove and pull the splash pan from the back of the car. Loosen and remove the oil filter counterclockwise using an oil filter wrench. Thus, you can find it at the lower front of the engine. Allow the VW oil to drain into a proper drain pan.
Step 5
Lubricate the seal with fresh engine oil on the new VW oil filter. In this way, you can seal the new oil filter properly. Moreover, it can help to remove the oil filter during the following oil change.
Step 6
Start installing the new VW oil filter by threading it clockwise into the engine. Tighten the oil filter to a snug hand-tight torque of 20 Newton meters or 15-foot pounds.
Step 7
With a rag, clean the extra oil from the oil filter area. After loosening and peeling off the oil pan, drain the plug counterclockwise using a 19-millimeter wrench. Usually, it has a rear side of the VW oil pan. Allow the oil to drain into a suitable drain pan as you remove the drain plug.
Step 8
After draining your VW oil, reinstall the new train plug and seal the washer. You are now threading it clockwise. To do it, you should use a 19-millimeter socket and torque wrench. And tighten the drain plug to the torque specification of 22ft-lbs.
Step 9
Furthermore, use a rag and clean extra oil from the drain plug area. Once you have done it, now, twice, the oil fills the cap.
Step 10
Start filling the engine with recommended VW engine oil. Engine oil fill capacity is 4 liters for this VW 1.4 liter turbocharged petrol engine. Reinstall the VW oil fill cap once you have filled the engine with oil.
Step 11
After that, begin your engine and let it idle for 20 to 30 seconds. It ensures no oil leaks from your drain plug area and oil filter.
Step 12
If you are sure there are no leaks, reinstall the splash pan. First, slide the pan's front tabs into place. Tightening the three T-45 bolts, I sat the eight T-25 screws. Finally, pull all splash pan mounting hardware.
Step 13
At last, check the oil level reading using the oil dipstick. Remove the VW dipstick, clean it thoroughly with a rag, and reinsert it into the engine.
The Oil Changes Cost Of VW Jetta:
When you use regular oil to change it, the cost will be anywhere from $25 to $50. But most VW Jetta models use synthetic oils to work at their best. To know the exact VW oil change price, you should contact the technicians of the VW Jetta.
Oil Changes Service Point In USA:
Oil changes are an important part of any car maintenance. That's why it's essential to have it near your hand. First one complete auto care is the best service center in the USA. Another service center is Nine Minute Oil & Lube, Jiffy Lube and Just 7 Lube & Auto Repair, and more.
If you live in the USA, you can visit this service center to change your VW Jetta oil. At Norm Reeves Volkswagen Superstore, Port Charlotte also provides the best oil change service. So you can go here for your VW Jettas oil change.
FAQ (Frequently Asked Questions):
Q. Can you use 5W-30 oil in VW?
Yes, you can use this 5w30 oil for all brands of the VAG group (Volkswagen, Audi, Seat, Skoda).
Q. Is Volkswagen Jetta synthetic oil?
Yes, Volkswagen Jetta uses 5w30 engine oil, a synthetic oil. It's because it can last longer and performs better than conventional oil.
Q. What oil does a Jetta 1.8 take?
Jetta 1.8 uses Synthoil Premium SAE 5w40 oil. This is a fully synthetic oil and is best for extended drain intervals.
Final Word:
In summary, VW Jetta needs a unique type of oil to keep it properly lubricated and running. You may now know the 5w30 oil is a recommended VW Jetta oil which is best for Volkswagen Jetta. The reason is that this synthetic oil can tolerate engine heat more than regular oil.
We hope you know the correct Volkswagen Jetta oil type; you have no excuse not to change the oil when it's time.