Season and climate significantly affect the type of motor oil you use for your vehicle. This is true, especially during summer. You also need to consider the kind of car you own.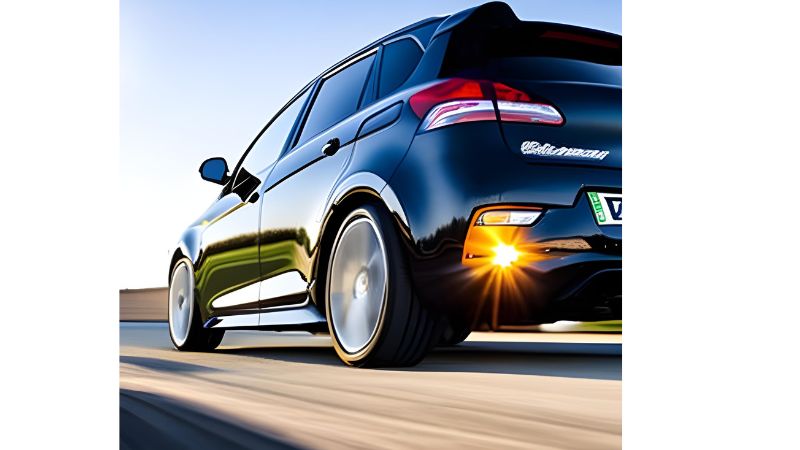 As we know, heat generated by friction eventually wears down and tears moving engine parts. For this reason, engine oil is used to regulate engine temperature and clean sludge from your engine.
Hence, choosing the best motor oil for hot weather can be difficult due to the variety of brands available. For this reason, we have listed the best-rated motor oils for hot weather in this post. After reading, put the appropriate one for your car.
Best Engine Oil Viscosity For Hot Climate
Accordingly, If you have a warranty, it's perfect. But if you don't use manual specifies oil, you may face problems with the warranty.
We suggest using a high-quality 5w20 full synthetic that meets MS6395 specs. If the Shell Helix Ultra is available, it will be amazing. Pennzoil Platinum and Quaker State are also MS6395 certified.
If your charger is warranty out, it will be safe to run 5w30. We suggest you do some research first. In other parts of the world, the 5w30 is recommended for the same engine in other applications. 5w20 is thick. But, It is definitely "thin" compared to 10w40 or 20w50. But it's not thin in the context of what your machine is built for.
All other things being equal, a 5w30 oil can handle higher temperatures than a 5w20. And in some applications, 5w30 has been specified for Pentastar at one time or another. So 5w30 will be best for your engine.
Top Motor Oil For Hot Weather
First, you don't have to choose the best of this list. You only need to select the oil which is compatible with your car. Unluckily, your engine will damage if you use any incompatible motor oil.
Below we give some best oil for hot weather that will keep your engine running healthy.
Valvoline Daily Protection SAE 10w30 Oil:
To help keep your engines running like new, Valvoline daily protection motor oil is carefully developed. Besides this, it exceeds industry standards for deposit, wear, and sludge protection. Due to high-quality additives and premium base oil, it can provide extra protection.
The SAE weight of this oil is 10W30. That means it has an SAE viscosity rating of 30 at average operating temperatures. And at low temperatures, its rating is 10. Basically, it ensures that this is the correct weight of the motor oil.
It's compatible with nearly all types of modern engines, from cars and trucks to motorcycles, ATVs, agricultural tools, and more.
Mobil 1 Extended Performance Full Synthetic 5w30 Motor Oil:
Isn't it best to choose a motor oil that has earned 2800+ 5-star reviews from its users? Of course, yes, because positive reviews mean the excellent quality of the oil. Mobil1 offers you the industry-standard quality of synthetic oil to handle high heat.
This fantastic oil also ensures your engine's potential performance. The chemical oil composition follows a triple-action formula to maintain oil quality, cleanliness, viscosity, safety, and potency. So when they are mixed in motor oil, no doubt it will be great.
Nonetheless, Mobil oil protects your engine to 500°F in summer and -40°F in winter by preventing sludge formation. So low oil breakdown means well lubrication and higher mileage efficiency. It's the secret, and now you know it.
Castrol 03057 Full Synthetic Motor Oil
Only Castrol GTX MAGNATEC is specially designed to provide temporary protection. Do you know during the first 20 minutes of warm-up, tests show that up to 75% of engine wear happens? Castrol GTX clever molecules provide an extra layer of protection during warm-up.
They don't drain essential engine parts when your engine needs them most. So, when your machine shuts down, it significantly reduces engine wear and vital interest and maintains 4X smoother.
Pennzoil Platinum Euro Full Synthetic 5w40 Motor Oil
Do you own a BMW, Mercedes Benz, Maserati Quattroporte, Audi, or any other European vehicle? If so, Pennzoil Platinum Euro 5W40 Motor Oil is just for you because it is exceptionally formulated for those engines.
The oil is made entirely from natural gas following the gas-to-liquids PurePlus technology. Likewise, it contains fewer impurities and is more high-performance addictive than traditional motor oils. All these things keep that oil as clean as fresh oil, even in harsh weather with heavy mileage. More safety means extreme performance and longer life of the engine.
All is well and good, but what about fuel economy? Wait, Pennzoil remembers that; it provides improved fuel economy. So, you can depend on this brand as your European car engine oil.
AmazonBasics Full Synthetic 5w30 Motor Oil
In high temperatures, getting high mileage performance from the engine is a nightmare for most car owners. But it won't be a nightmare if you use AmazonBasics 5W30 motor oil for your vehicle. Instead, it's nice for your car to get some excess mileage from before.
Oil will prevent deposit and sludge build-up, engine blowing, and smoke. All these things will increase the viscosity and thermal breakdown resistance to cope with high temperatures.
Consistency oil stays fresh even after miles of running and extended oil-change intervals. The company claims it can go up to 75,000 miles after an oil change.
Overall, the oil is compatible with turbocharged, older, modern, and various engines. That's why you can choose oils for your many motorized cars.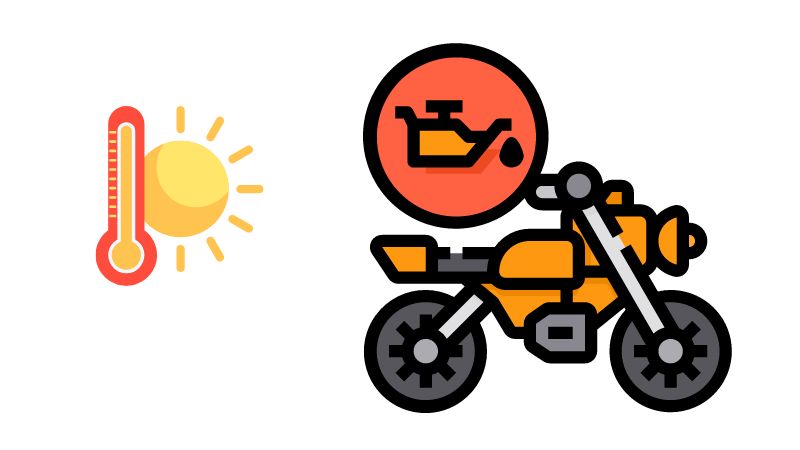 Best Motorcycle Engine Oil For Hot Weather
A motorcycle engine has many parts that constantly move against each other. Since they are moving against each other, it causes friction. To prevent wear of these parts and ensure their performance, motorcycles need proper engine oil. Though motorcycles need engines like cars, you can't use car oil on your bike.
That's why it's crucial to buy specific oil that is designed for only motorcycles. Plus, all motorcycles don't need the same type of motor oil. In hot weather, you need to use specific types of motor oil for your motorcycle. However, here we list the best motorcycle engine oil for hot weather. Discover your necessary one from the list:
Castrol Edge 5w30 Advanced Full Synthetic Motor Oil
Shell Rotella Diesel Engine Oil
Red Line Power Pack Oil Package
Mobile Synthetic Motor Oil
Amsoil Synthetic Motor Oil
AMSOIL Synthetic Motorcycle Oil:
Amsoil's 20W50 Synthetic Motor oil will keep your V-Twin running smoothly. With several features, it can decrease heat and wear on your motorcycle's inner.
Therefore, Amsoil's motor oil is designed to keep engines clean and efficient by preventing viscosity breakdown. Plus, it comes with various anti-wear additives that can improve protection against transmission and compensator gear wear. The oil is fortified with an oxidation inhibitor to decrease residues for added security.
Castrol Edge 5w30 Advanced Full Synthetic Motor Oil
Our other best motorcycle oil is Castrol Edge High Mileage oil. Generally, it comes with Fluid Titanium Technology, the natural driver choice. Therefore,  this oil offers high-mileage motorcycles maximum performance in hot weather.
Over the ages, your motorcycle will lose its performance and efficiency. Still, your motorcycle ages, and its catalytic converter can fail. But if you use this oil to lubricate your motorcycle, it can protect your engine correctly.
RedLine Power Pack Oil Package
The Red Line Power Pack is the best motorcycle machine choice. It's easy because it comes with everything you need in one box. Additionally, these oils offer a surprising level of protection to your big, air-cooled V-twins.
Mobile Synthetic Motor Oil
Fully synthetic motor oils generally outperform traditional motor oils and synthetic blends. Most importantly, it increases the safety and your vehicle performance. From a wide variety of synthetic oils, Mobil™ synthetic oil is another best motorcycle oil.
And you can use these oils in hot weather conditions. Ultimately, this Mobil synthetic oil provides up to 10,000 miles of wear protection for high-mileage motorcycles. People who want to keep their engine like new by providing wear protection, and overall performance, can choose it.
FAQ (Frequently Asked Questions):
Q. What is the best engine oil grade for tropical climates?
Most OEMs suggest using a multi-grade product like SAE 15W40 in tropical climates. The reason is that the lubricant flows faster than pure SAE 40 at high ambient temperatures. The quality certification or performance level is another crucial consideration when choosing engine oil.
Q. Is 0w20 suitable for hot weather?
0w20 oil is best for modern multi-valve engines because it flows quickly when cold. If you use it in hot weather, it should be fine if your manufacturer recommends it. Your engine temperature is always much more desirable than the outside temperature.
Q. Is 5w40 suitable for hot weather?
The 15w40 is ideal for starting engines at low temperatures and effective at high engine temperatures. So you can use this 5w40 motor oil in most conditions.
Q. Is synthetic oil better in hot weather?
Synthetic oil's uniform molecules conduct heat better and don't break down quickly like traditional oils. Also, synthetic oil can help lubricate and clean the engine.
Final Word:
It would help if you took extra care to protect your car engine from early damage due to harsh summer weather. You are using the best motor oil for hot weather, checking the oil level, and changing the oil at the right time. We hope you find the best oil for hot weather.
But if you want to know our recommended oil, you can choose Mobil 1 extended performance 5w30 motor oil. The reason is that it has a high-performance additives formula that provides maximum mileage performance.