Some car owners are complaining about motor oil shortages. Reports are not limited to 2022. In 2021, it was difficult to find motor oil for some people's cars.
If the car is old, new cars usually don't need engine oil at service intervals. If you have a regular engine oil shortage in your car, you need to know where the oil goes because it can cause engine problems.
When the engine temperature is higher than normal, the thermal breakdown of the oil begins. Besides this, the oil becomes thinner, making it easier to enter the combustion chamber, mix with the fuel, and burn. Let's know more about engine oil shortage here below.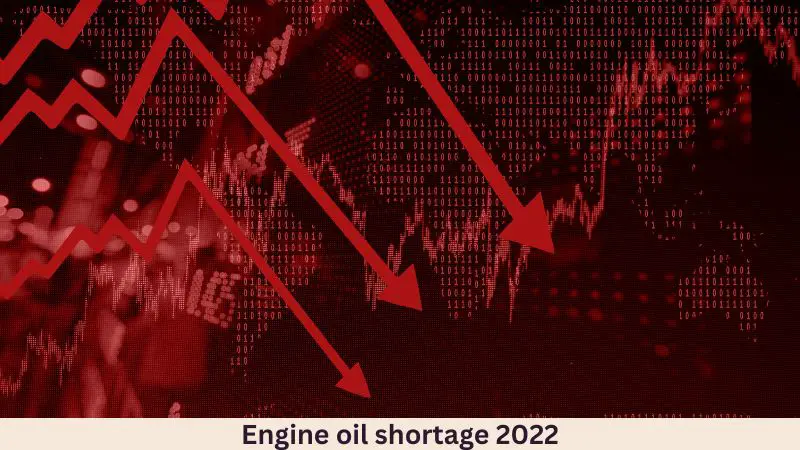 Causes of car engine oil shortage:
Engine oils will become a shortage in 2022 because of some specific reasons. But, two reasons directly affected the engine oil market, COVID-19 and Russia Ukraine war. These two problems are the main culprits of the engine oil shortage.
This article will give a detailed discussion based on these two oils. Let's discuss this based on several journals and research.
Covid-19 Make Engine Oil Shortage
According to Lubes n Greases, Middle Eastern countries don't produce enough oil because of COVID-19, which is why oil is in shortage in Europe and American countries. There are several factors that had a direct impact on the oil industry besides COVID-19.
Russia & Ukraine War Make Engine Oil Shortage
Russia and Ukraine's war changed the oil market worldwide. In Europe, the oil price has almost tripled. Russia gradually stopped the oil supply in Europe and America, which is why engine oil and other types of oil shortages are on the market.
Basically, for these two reasons, all the oil shortage issues are created. Let's discuss:
Motor Oil Additive Shortage:
The vehicle industry has been affected by global delivery chain issues. Although there are various estimates, the global vehicle industry lost more than 11 million units of production in 2021. The amount of dollars looks more staggering and is estimated at $200 billion.
Car owners are complaining of a shortage of motor oil. Scrolling through social media sites such as Reddit and Twitter, some customers have struggled to search for motor oil.
However, there are no reports of a nationwide motor oil shortage in the U.S. Looking at the online portals of Amazon, and Walmart, there does not appear to be a main motor oil shortage. Products are widely available.
Currently, some grades of diesel motor oil grades aren't available for delivery. Rather than a motor oil shortage, it should be seen in the context of broader supply chain issues.
Consumer-packaged goods are also in short supply, and current deficit levels are running over historical averages. Talking about motor oils, there have been some reports of base oils shortage and additives. A shortage of truck drivers in the US is putting further pressure on the supply chain.
Diesel Engine Oil Shortage 2022
Unrelated to COVID-19 but still directly impacting the industry. Globalization and enhanced market prices have affected the gear oils and other raw materials. The US is facing a diesel oil shortage and if nothing changes, prices will likely rise.
Data from the US Energy Information Administration shows that the US has about 25 days of diesel supplies in reserve. Truly, it's a level that has not been seen since 2008.
Diesel is used as the world power, not only for trains and semis but also for heating homes. Limited supply can have a big impact on users' wallets.
Factors influencing the shortage include the US banning Russian imports. Even so, it reduced refining capacity due to seasonal work and higher demand.
According to the information you'll see here diesel engine oil additive chemical manufacturers have declared force majeure. And stopped the supply operations to diesel engine oil manufacturers. These manufacturers mix base oils with "additive packages" to make diesel engine oils.
Antioxidants, anti-corrosion agents, dispersing additives, antifoaming agents, friction modifiers, anti-rust mechanisms, EP additives, antioxidants, etc. Without these additives, diesel engine oil manufacturers cannot create the final oil product.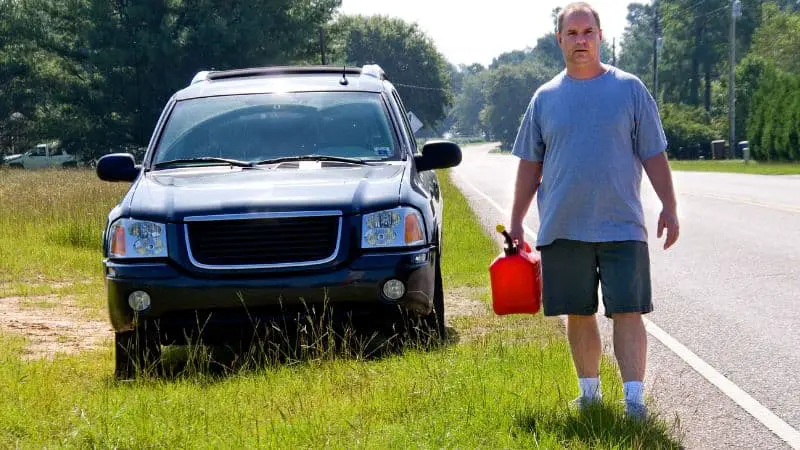 Base Oil Shortage:
The global base oil market is expected to reach USD 57543.56 million in 2027F. Due to high advancements in automotive engines to drive manufacturing facilities and improved fuel economy. In contrast, because of Russia and Ukraine invasions, there is a base oil shortage.
Demand for lubricants is being driven by developed engine technology to ensure compatibility at high temperatures. Mainly, the overall performance of the final lubricant is significantly affected by the choice of base oil.
Engine oil consists of 10-30% additive and 70-90% base oil. Therefore, it is estimated that increased demand for engine oil will help accelerate the base oil industry.
High-performance engine oils can enable diesel vehicles, and light-duty trucks to withstand tough and demanding conditions. Most engine oils are made from base oils. In the automotive industry, the base oil market is growing due to the increasing requirement for high-grade oils.
Due to unprecedented growth in the automotive sector, global demand for base oils is projected to enhance. Hence, the base oil market will grow in the coming years as electric vehicles become increasingly popular in advanced countries. For example, the US and China.
FAQ (Frequently Asked Questions):
Q. Why is there an oil shortage in 2022?
The issues were caused by different economic reasons, and labor shortages and were further compounded by Russia's invasion of Ukraine.
Q. Is there going to be a motor oil shortage in 2023?
Now, with our economy recovering in 2023 and demand for oil and fuel skyrocketing, shortages are everywhere. Almost every industry is affected, and filling the orders takes a long time.
Q: Is the diesel engine oil supply running out?
Answer: In the USA, Energy Information Administration shows that the diesel engine oil supply is not running out. Experts also agree that diesel engine oil will be around for a while.
Q: Why is there a shortage of engine oil?
Answer: The engine oil shortage is because of two factors. First of all, COVID-19, which spread all over the world. The engine oil shortage continued because of the Russia and Ukraine war. These two factors cause engine oil shortages in the oil industry.
Final Word:
Most countries will have Engine oil shortages in 2022 because of two common factors. The main problem with make oil shortage is war.COVID-19 is also an important factor in increasing engine oil prices and also the shortage of oils.
On the other hand, a large amount of paraffin is emitted in the refinery process. And this huge amount cannot be stored hence reducing the refinery capacity. Ultimately, it means other refinery products, including raw materials for making base oils for lubricants, are in short supply.
This has resulted in a global engine oil shortage. Furthermore, due to the global economic slowdown, concerns about demand reduction in China contributed to an increase the ride oil prices.