Brake fluid is an essential part of every vehicle's hydraulic braking system. You can't think of pressing your brake pedal without brake fluid. If you try to run your car without brake fluid, you will cause an accident.
That's why you must use brake fluid for a smooth driving experience. But Castrol SRF vs. Motul 600: which brake fluid is best, you may think! You may not know these two brake fluids are the most popular and provide the best experience. Let's explain in detail about both brake fluids.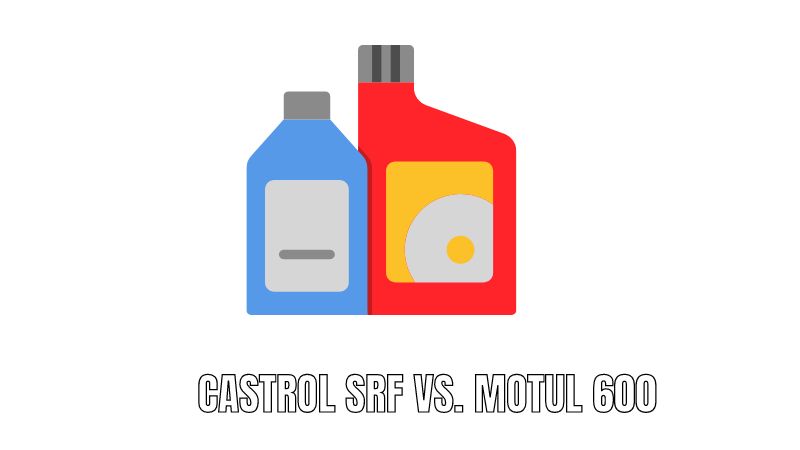 Comparison Between Castrol SRF vs. Motul 600
Here, we will talk about two brands. We have summarized Castrol SRF vs. Motul 600 sections by quickly separating them.
Wet Boiling Point
Wet boiling point is a parameter, and it's present in all brake fluids. A higher grade indicates more durability when it comes to brake fluid. Similarly, Castrol SRF and Motul 600 differ in many important respects.
Castrol SRF is 270°C (518°F), and Motul 660 is 204°C (399° F). Nonetheless, if you flush your brakes frequently, you can ignore this wet boiling point as meaningless.
Castrol SRF should be your brake fluid for everyday driving conditions. Nevertheless, every demanding driver can use both oils for their vehicle.
Waterless Boiling Point:
For racers, having a waterless boiling point is an essential feature. This is the temperature of the braking fluid when it is uncontaminated and uncovered.
Sometimes, the Motul 600 boiling point is exceptionally high without water. In contrast, Castrol SRF also has these standards: temperature of 590° F, which is 310°C. Motul 600 may be the best brake fluid if you want them to have a higher boiling point after drying.
Price Point
When making any purchase, the cost is always one of the first considerations in everyone's mind. To get the highest quality items, shelling out extra cash is a good choice. Initially, Motul 600 costs $54 per liter, while Castrol SRF costs $74.5 per liter.
After hearing about the cost, you will probably decide that the Motul 600 is the best option. Before you choose, consider the possibility of increasing or decreasing the frequency.
Motul 600 brake fluid needs more frequent replacement than Castrol brake fluid. For this reason, Motul 600 brake fluid costs more than Castrol SRF.
Changing Frequency
"Brake fluid change frequency" refers to how often your brake fluid is flushed. The answer will generally depend on what your goals are. Now, you can enjoy taking your car to the race track and driving it there. Because this reaching brake fluid has a lower wet boiling point, it is more reliable.
If you use Motul 600, you will only need to change this oil sometimes. On the other hand, it's best to use this oil while driving. After discussion, we determined that Castrol Brake Fluid is exceptional to Motul RBF 600. Most notably, phase-down frequency plays a vital role in cost reduction.
Castrol SRF Vs. Motul 600: Which Brand Is Better?
Both Castrol and Motul are two famous and reliable brake fluid brands. Although they serve the same purpose, they have some considerable differences. You can determine the best brand only after comparing them and knowing all these differences.
Castrol SRF racing car brake fluid contains high-quality lubricants additives and other particles. Manufacturers use silicone ester technology for this brake fluid to make it highly efficient for all car brake systems. Generally, this will give you the most effective braking system in extreme driving conditions. But don't consider it like silicone-based brake fluid.
Motul 600, on the other hand, is a fully synthetic-based high-quality brake fluid. In particular, this is the best budget-friendly brake fluid you will find on the market. It can also be used for racing cars and various hydraulic systems. But the performance or some other qualities are less than Castrol SRF as Motul 600 is known for its budget-friendly reputation. You will be happy using this Motul 600 brake fluid for a regular vehicle.
For now, the Castrol SRF brand is better than Motul. This premium quality brake fluid comes with high-quality particles following the best technology.
SRF Vs. Motul 660
Motul RBF 660 comes with a higher dry boiling point. Castrol SRF has a much more significant advantage in wet boiling point, which accounts for its longevity.
The cost is roughly the same for both. Both are performance fluid, but the choice comes down to budget and change interval frequency. Frequent changes will help you take advantage of optimal performance, with shorter intervals as you track more frequently.
When heated to 270°C (518°F), the Castrol SRF is hotter than the Motul 660, which is set at 204°C(399°F). Nonetheless, this wet boiling point is complicated if you flush the brake regularly.
Motul 660 has a very high anhydrous boiling point. Castrol SRF meets this requirement with a temperature of 310 °C (590 °F). Therefore, Motul 660 has a higher boiling point and is the best braking fluid to use with them.
Endless RF650 Vs. Castrol SRF
RF650 and AP600 are very stable; the RF-650 is slightly better. However, the SRF shuts down violently when you get water in it.
That means you can put the RF-650 for longer without doing a full flush. Water in the system means it will boil you down with a spongy brake pedal. The Endless RF-650 seems to be another trendy option. Still, it has a high wet boiling point but not as high as SRF.
Motul 5.1 Vs. RBF 600
RBF600 will need more frequent flushing. Furthermore, Rbf 600 contains a higher boiling point. It's an incredible race fluid, but it tends to absorb more water and will require more frequent bleeding.
Then again, most people bleed their brakes almost every time they race that track. You also can use Motul 5.1 and flush it every year. You can also use Super Dot Fluid, an excellent high-quality around fluid.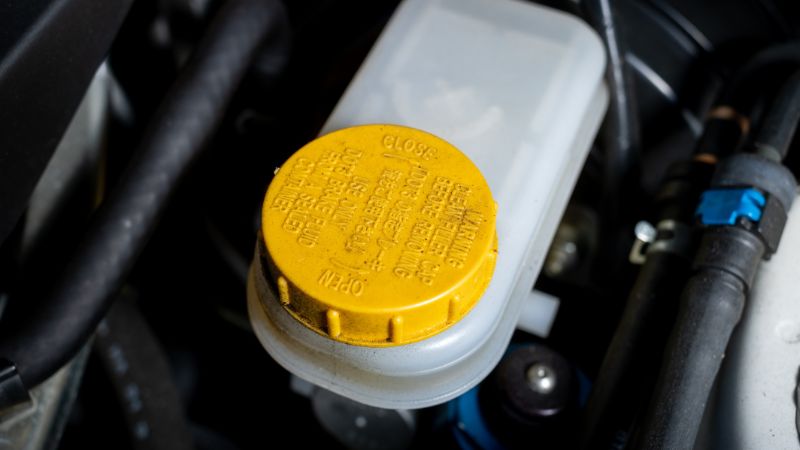 FAQ (Frequently Asked Questions):
Q. Is Castrol SRF synthetic?
Yes, Castrol SRF is a synthetic racing brake fluid. And its high boiling point is 518°c, which is wet, and 590°c is the dry boiling point. Besides this, it comes with a dot 4 specifications.
Q. What is the shelf life of Motul 660?
You'll only need two bottles for most cars, depending on the type of flush. But it's a good idea to keep an extra bottle on hand.
It will last on the shelf if you don't break the bottle's inner seal. After opening this brake fluid, you can use or recycle it within six months.
Q. Can you mix Motul 600 and 660?
Motul 600 and 660 are both DOT-4 fluids and come from the same manufacturer, so it should be safe to mix them. Obviously, you should do a complete flush and bleed to get the full benefit of the higher dry boiling temperature of 660.
Q. How long does Castrol SRF brake fluid last?
Using Castrol SRF for more than eighteen months before draining and refilling for maximum benefit is not a good idea.
Final Word:
Actually, there are better comparisons between Castrol SRF vs. Motul 600. Moreover, comparing budget-friendly brake fluid with premium is not a good idea. The reason is that they come with different elements, uses, and purposes. At least, you should declare that premium is better than budget-friendly brake fluid.
On the other hand, we are giving you a detailed comparison article on Castrol SRF and Motul 600 brake fluid. Please understand which is best for brake fluids properly. Depending on your preference, you can choose one from these brake fluids. Thanks for spending your valuable time.
READ ALSO: Motul RBF 600 VS 660: Details Comparison