An oil seal is necessary for that application where you need to seal the system. Also, this sealing element is installed in many processes with rotating shafts. Automotive oil seals help keep your vehicle's systems in working order. They protect your application from high pressure because they offer a tight seal.
There are many types of seals, and according to your requirements, you can buy one for your desired application. All come in various configurations to help automotive industries and their different requirements. However, see below for more specific automotive oil seal information.
What Is An Automotive Oil Seal?
Automotive oil or rotary shaft seals are an essential element that can increase your automobile performance. They can prevent lubricant leakage and remove pollutants from engines' mechanical systems. Generally, automotive oil seal elements are spring, metal casing, and sealing material.
Indeed, the sealing material is reliable and flexible, for example, nitrile rubber. It works to bracket the fluid and the rotating shaft to stop liquid loss. Alternatively, the metal coating supports the sealing material and helps to keep garbage out. Lastly, the spring helps maintain the sealing material in contact with the shaft and ensures a secure seal.
Yet, automotive oil seal manufacturers design oil lip seals for your requirements. Regardless of design and purpose, this device is a ring with a compression spring. Thus, Parts can be of various sizes and manufactured from different materials.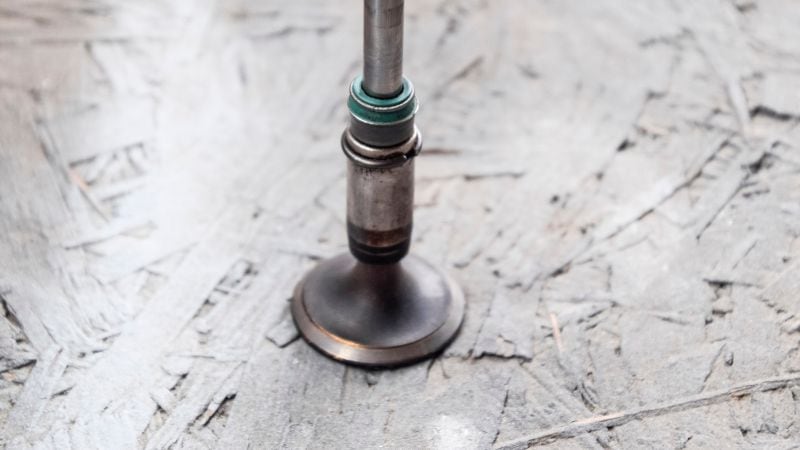 Automotive Oil Seals Types:
In the market, there are different types of automotive oil seals available. All of these oil seals come in various dimensions. Even so, you can find them with or without springs. Some of the most common oil lip seals are:
These oil seals hold the oil and contain a metal case to fit into a bore with a soft finish. Their sealing lip presses against the shaft so oil can't come out during operation. Furthermore, these oil seals can work at higher speeds perfectly.
In addition, this seal utilizes a garter spring; with low pressure, they can seal the internal media. Don't use this type of seal in applications where dirt and contamination are present.
This seal has two equal primary lips and garter springs used to separate the two fluids. It would help to lubricate the place with grease between these lips. In addition to the standard sealing lip, it also has an auxiliary lip. Consequently, it's suitable to use this oil in contaminated areas.
Recommended for use in contaminated areas. It's because the extra dust lip protects the primary sealing lip from debris and fine problematic pollutants. You should use sufficient lubricant to increase this lip's life.
Recently, PTFE oil seals have become famous widely in the transmission and automotive industries. Therefore, this seal is used for more high-quality engines. And it helps to expand your oil change intervals with stainless steel casing. Likewise, you can use these oil seals for car seals properly.
Usually, it would help if you used these oil seals firmly placed on your fixed application. The external oil seals maintain a contact line with the rotating shaft. Subsequently, this outer seal is necessary to fit the rotating shaft. Besides this, while sealing, the lip has to come into contact with a stable component; this seal is recommended. Yet, this automotive seal is suitable for the middle type of speed service applications.
Adequately, in the place of two pipe sections, you can use these oil seals. Most of the pipe is joined to a flanged surface. The two pipes meet on the surface, which could be smoother or flat. It's called flagged, which means it flares. For these flanged surfaces, flange gaskets are necessary.
Automotive Oil Seals Suppliers
To get the most valuable results from an oil seal supplier, it's best to compare several companies. Every oil seal supplier has a business profile where you can find their experience and capabilities. Furthermore, you can find a lot of information, contact numbers, and processes. So, if you want an automotive oil seal, you can contact them.
Each oil seal supplier has a business profile page that highlights their areas of experience and capabilities. There are many oil seal supplier companies worldwide. Before choosing any oil seal from suppliers, you should check their website to know what each company specializes in. Some famous oil seal suppliers are:
Hebei Xingtai Xinshitong Seals Co., Ltd.
Lepu Mechanical Seal Factory
Wisconsin Oven Corp.
Redwood Plastics and Rubber
GUANGZHOU SUNCAR SEALS CO., LTD.
NKL Automotives India Private Limited
SSP Manufacturing Inc.
Johnson Bros. Roll Forming Co., USA
Lian Yun Industrial Co., Ltd
Sabo USA Inc. automotive oil seals company
Automatic Oil Seal Prices
Accordingly, all oil seals are not the same. They vary depending on location, ease of access, and size. Prices also depend on the make and dimensions of automotive oil seals. Nevertheless, the automotive oil seal prices start from $2 to $50.
Best Automotive Oil Seals
To buy the best automotive oil seal, you should consider factors like product quality, customer reviews, reputation, and industry expertise. Since numerous oil seal brands are on the market, getting the best value, performance, and reliability together is difficult. From here, you can find the best automotive oil seals per your requirements.
STP High Mileage Oil Treatment
STP oil treatment helps to stop all oil leaks from piston rings to car cylinders. As a result, you can avoid smoke and regulate engine performance. Hence, if you apply it properly, you will find the supplement quite effective. A proper amount of oil must be used for it to work correctly.
Despite the cheap cost, the device works great and is highly recommended. This stuff is great if you have small leaks. This oil seal works beautifully when older engines have minor oil leaks and stains.
BlueDevil Oil Stop Leak
Oil leakage problems will be solved with these oil seals. Usually, you can use these seals easily without any risk. It can work well in your petrol and diesel engines and is adaptable.
Vehicle safety and engine condition will be increased. Though it's costly, it provides outstanding performance. If you have no financial problems and want to select one of the best high-performance seals, choose this one.
Lucas Oil 10278
Lucas oil seal is famous for its versatility and performance globally. In particular, it helps to prevent corrosion and is compatible with all automobiles. Additionally, you can use it with synthetic, semi-synthetic, and petroleum oils.
Oil additives can regenerate all seals without damaging or corrupting the engine. Lucas oil seals can increase your oil pressure and reduce engine noise. Subsequently, since it's a versatile product, it provides extra from only stopping leakage.
Final Word
On the other hand, Since in an automotive application, various fluids are present, automotive oil seals are essential. They separate liquids as well to help prevent leakage. In an automotive application, there is no ability to mix different fluids. Ultimately, automotive oil seals can tolerate harsh conditions in automotive applications.
Ultimately, it can tolerate high speeds, chemicals, and contaminants, starting at extreme temperatures. Depending on your different application requirements, you can find them in various sizes and materials. Whether you're building a new automobile or replacing worn seals, we offer the best products and expertise who can help you.