Oil analysis is an important thing to increase productivity. One of the most common problems is leading to machine failure because of oil mix-ups, which you can avoid by analyzing oil from time to time. Undoubtedly, oil analysis saves maintenance costs.
On-site oil analysis is important for growing the engine uptime running machines. When you properly do an oil analysis, your vehicle engine will get clean and free of contamination. Overall, the machine performs long without creating corrosion, rust, and other problems.
You should not avoid analysis of your vehicle oil from time to time. So, what are the advantages you will get after analyzing on-site oil? Or, which types of kits you should use for proper analysis? Keep reading to get a complete idea.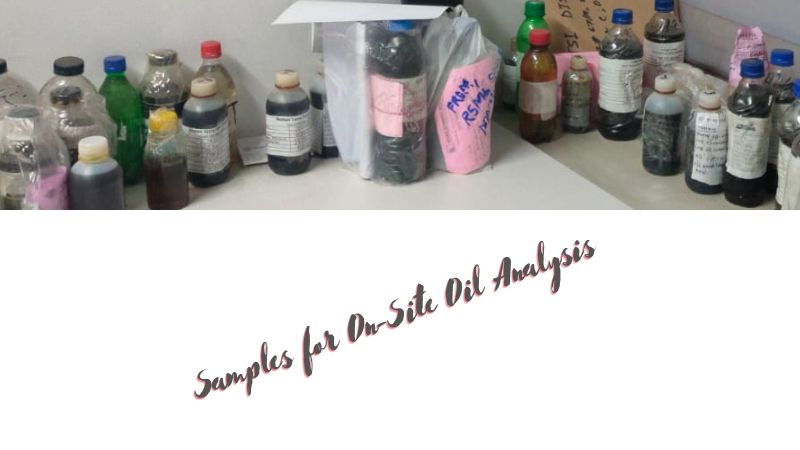 On-Site Oil Analysis
Oils are an inseparable part of the machine. You have to ensure that you are using the right oil to make the machine live longer. For this reason, you need to analyze the oil properly. There are two areas you need to analyze such as oil filter and oil.
First of all, you need to keep the oil dry, clean, and free of contamination. These things are harmful to your vehicle machine. Most of the time, these problems come out because of bad oil. After analyzing the oil, you can easily find out the problems and solve them without facing any issues.
Secondly, seals and filters need to work properly. Filter plays a vital role to keep the oil fresh and suitable for the machine. Sand and dirt oil machine the machine components wear. You have to analyze the oil filter and seal regularly to avoid these types of problems.
Third, when you want to analyze the on-site oil of your vehicle, you have to keep in mind some serious points. Check out the following points and check them properly when you are going to analyze on-site oil.
Machine wear condition
Oil degradation condition
Oil contamination
Oil filter condition
Read About: What Is Oil Degradation?
These are the key points that you should not miss in regular analysis. They are essential to analysis regularly because of keeping the machine productive, and in good health condition, and save maintenance costs.
What Are the Advantages of On-Site Oil Analysis?
On-site oil analysis provides you with some extra benefits. First of all, it is mandatory to analyze the oil and oil filter to keep the machine productive. However, check out the following advantages to get a complete concept.
Keep the machine safe from wear, tear, and corrosion
Make the engine life longer
Save fuel and maintenance cost
Ensuring quality oil means avoiding moisture and other problems
When Should You Analysis On-Site Oil?
You can make a proper analysis of your oil and oil filter every 3 to 6 months. It is enough to analyze the oil every 3 to 6 months to get the issues (if have any).
Based on the types of oil, you can increase or decrease the time of oil analysis. If your oil is premium and the oil filter is brand new, you can analyze it every 1 year without facing any troubles.
Best Oil Analysis Kit
There are two types of oil analysis kit have on the automotive industry such as portable and non-portable kits. You may get a non-portable kit from any automotive shop. Today, I am going to share with you a portable oil analysis kit so that you can complete the fundamental analysis.
With this FerroCheck 2000 device, you can quickly check ferrous particle concentration up to 1%. This device helps you to complete the basic analysis in any kind of situation.
It would be better for you to take help from a professional automotive person for professional analysis. You can complete the on-site oil analysis from any reputed automotive shop.
Oil Testing Machine
Fluids handheld InfraRed Oil Analyzer is one of the best devices ready for the analysis of oil. Generally, it tests total acid number, total base number (TBN), oil chemistry, nitration, sulfation, oxidation, and so on.
This device completed the basic oil analysis. On the other hand, the device is portable. So, you can easily carry this device with your vehicle to analyze the oil anytime anywhere.
What Are the Lubricant Online Monitoring Systems?
Online lubricating oil monitoring is a kind of system used to monitor the status and performance of lubricating oil in real time. It ensures the reliability and operation of the oil.
The lubricating online monitor system mainly monitors the following points. So, check out the following points so that you can make the right decision about whether you can use a lubricant online monitor system or not.
Number and size of particles
The viscosity of the oil
Temperature
Acid value
Amount of water
These are the main points that monitor the online lubrication monitoring system. However, you will discover detailed information when you use an online lubricate monitoring system.
FAQs (Frequently Ask Questions)
Q: What Is on-site oil analysis?
Answer: It means check-up the oil and the oil filter so that the machine works properly. When you analyze the oil regularly, you will get some extra advantages. For example, you can easily understand the viscosity level, corrosion, wear, rust, and other things on the oil.
Q: How much money should I spend for on-site oil analysis?
Answer: It depends on the shop. The standard cost should be below $150. The amount is not accurate. If you have a good relationship with the automotive shop, the price may reduce and you can easily analyze with an affordable price.
Conclusion
On-site oil analysis is the best solution to keep the machine safe and productive. You may hardly avoid to analysis the oil. However, you will get lots of advantages when you analyze the oil from time to time. You can purchase a portable on-site oil analysis device so that you can complete the basic analysis. But, you should remember that you need help from an automobile shop when you want to get professional analysis.
Read Also: How to Interpret Diesel Engine Oil Analysis Results?